J Lo and Halle Berry Head-to-Head In Fragrance Wars!
You've got to love this. Forget red carpet rivalry, the latest battleground is the perfume counter! This Autumn Jennifer Lopez and Halle Berry, two of the world's sexiest women, are set to fight it out as they launch their latest fragrances at the same time. J Lo, the old hat at celeb scents, is launching her 16th fragrance 'Love and Glamour'. Meanwhile, Halle is debuting her third creation dubbed 'Reveal'.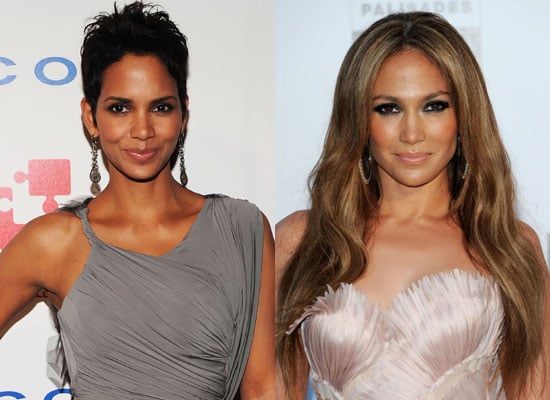 To read more about the new scents, just read more.
Love and Glamour is an ode to Hollywood's golden age and features Jennifer in the campaign sporting retro curls. It's her first since having twins with husband Marc Anthony and includes notes of coconut orchid, nectarine and waterlilly. Halle's Reveal has more of a mysterious vibe. The poster features a silhouetted Halle in the shadows with the bottle glowing in the foreground. (The scent is a mixture of honeydew, red berries and iris blossom.)
I'm excited about both fragrances! Some interesting details have also come to light with the announcement of the two new titles. Apparently J Lo's fragrances have generated $680 million since she launched her first scent Glow in 2002! Halle's not doing badly either. She only launched her first scent last year and already sales have amounted to £41 million. Go girls!
Are you excited about JLo and Halle's fragrances?