Jaime Winstone Hair and Makeup at the 2010 BAFTA Awards
2010 BAFTA Awards: Jaime Winstone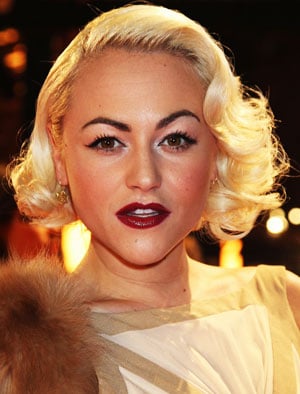 Wow, Jaime Winstone looked like she was channeling Gwen Stefani, who often chanels Gene Harlow and other old Hollywood glamour-cons from generations past tonight on the red carpet.
Her hair was neatly structured in retro waves and her eyebrows were dark and sculpted. They definitely make a statement against her platinum hair and dark, blood, red lipstick. What do you think of her beauty ensemble tonight? Do you like it, or do you feel like she's got too much going on? Vote below to let me know!
Don't forget to check out the rest of our red carpet polls here!