Jaime Winstone Shaved Head Changing Hairstyles Poll
Which Jaime Winstone Hairstyle Do You Prefer?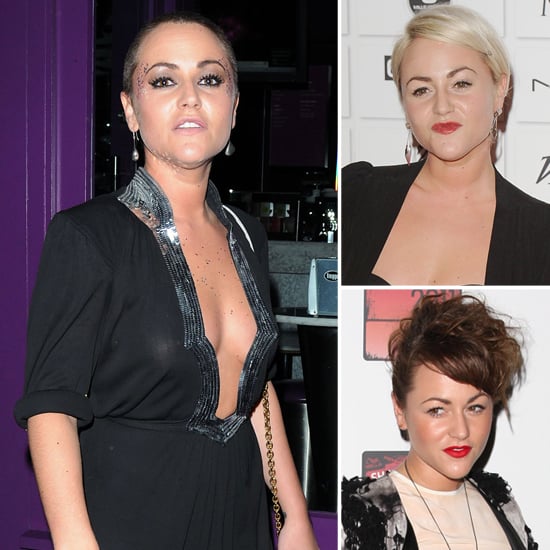 Last night in London, Jaime Winstone partied at the Cuckoo Club wearing glittery makeup and a drastically different hairdo: a buzz cut! The British actress is no stranger to trying new styles, but this shaved look is quite a departure from her previous choices. She'd been sporting slicked down blonde locks over the previous months, having been brunette this time last year. Out of these three changing hairstyles on Jaime, which one do you like best?