James Brown Opens Salon! Kate Moss Hair
Would You Would Trek Into London To See a Celebrity Stylist?
Hair guru James Brown has finally opened his doors to his Marylebone hair salon last night. I've been anticipating (and praying) for a salon, since his products are some of my faves. The star studded party which included guests like Kate Moss (natch), Kimberly Stewart, Lily Donaldson, and Jenny Frost looked like it mixed business with pleasure, as James was pictured playing with his friends and their gorgeous hair throughout the evening.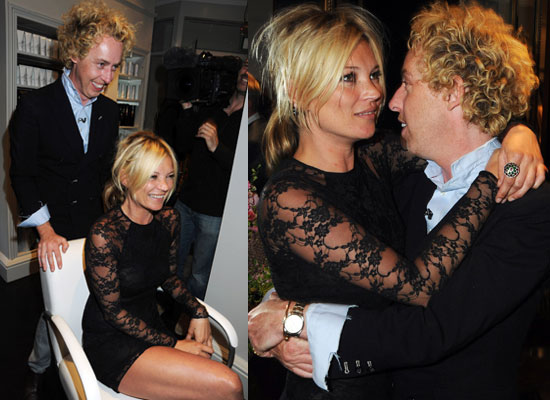 I can hardly wait to go in for a blowout at the very least and finally get to meet James in person. What are your thoughts on celebrity hair salons? Would you come into the city to see him or do you think it's waste of time and probably just overpriced?