Jason Wu's Nail Polish Range Are Finally Available
Jason Wu Nail Polishes Are Available Now!
Yesterday in the UK, the collaborative nail varnish range between Jason Wu and Creative Nail Design finally launched. CND has been working with Wu backstage at his fashion shows for the past eight seasons and was so wooed by him that they decided to join forces, and create a nail range together. Jason said, "Every season I play with different ways of using colour in my collection, so it was a natural choice to collaborate with CND on a capsule of nail colours that reflect my aesthetics."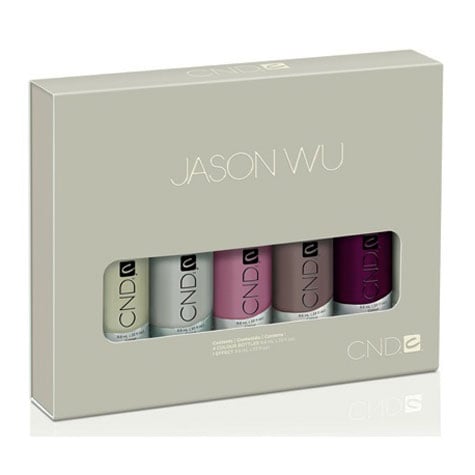 The capsule collection consists of four colours and a clear topcoat that sell for £49.95. The colours include:
Miss Wu: medium grey that dries to a matte finish and has a subtle, chrome sheen.
Sophia: fashion-forward, taupey-mushroom shade.
Brigitte: warm pink that looks great on any skin tone.
Veronica: blue-toned, bright red.
Anna Effect: textured topcoat that creates a subtle, tweed-like finish on nails.