Jean-Paul Guerlain Gets A Slap on His Nose
Beauty Byte: Jean-Paul Guerlain Gets A Slap on His Nose
Oh jeez, just as 73 year old perfumer, Jean-Paul Guerlain has put out a book of memoirs called Parfums d'Amour, his character is getting publicly attacked for a racial remark he made (twice!) on a French television news show last week. The Guerlain brand is embarrassed and offended by the fourth (and last) generation family of noses and want to make it clear that Jean-Paul Guerlain has not been a shareholder since 1996 and he officially retired from the company in 2002. According to WWD, the Guerlain brand made a statement saying that Jean-Paul Guerlain's comments were:

"intolerable and went against the culture, values, and ethics practiced by the enterprise, which promotes the diversity of talents of all origins."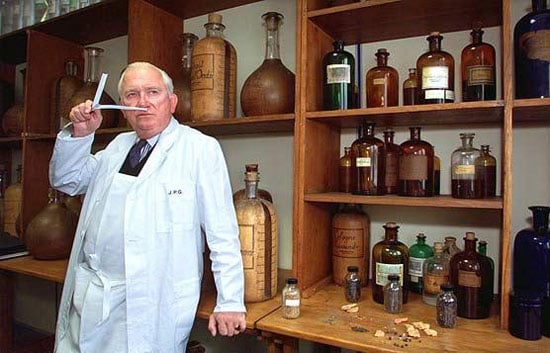 Since the show aired, Jean-Paul Guerlain has apologized in a statement, saying, "My words do not reflect in any way my profound thoughts but are due to an inopportune misspeaking which I vividly regret." How do you feel about this? In my opinion his apology is not sufficient and speaking like that is unacceptable.
To read what he said in the interview, which started off as a lovely story about making the Samsara fragrance, and to watch an earlier clip of Jean-Paul on French telly, just read more.
"One day I told her — and I still called her Madame — 'What would seduce you if one was to make a perfume for you?' and she told me, 'I love jasmine, rose and sandalwood,"' Mr. Guerlain recalled.

"And for once I started working like a [bleep]. I don't know if [bleep] ever worked that hard," he said.