Jemma Kid Launches Festival Beauty Line
New Product Alert: Jemma Kidd Launches Festival Beauty!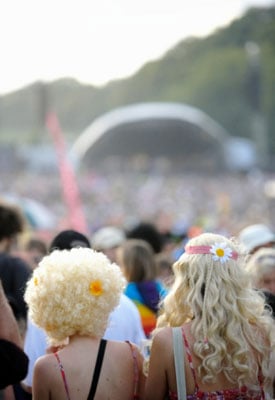 Summer hasn't even started yet, and already I'm getting excited for festival season. I can't wait for all those long afternoons of music and sunshine. (Or rain, in a lot of cases!)
I got my first taster of the fun to come this week with the announcement of Jemma Kidd's new summer festival-inspired makeup range. The capsule collection just came out and is made up of four product staples for low-maintenance beauty on-the-go, including an uber practical water-resistant bronzer, exfoliating lip balm, a handy three-piece lip gloss and an instant tanner.
I've caught a glimpse and I love them all! The water-resistant bronzer applies perfectly and contains moisturising vitamin E. It will be handy when all those water bottles are being flung round during shows. The lip trio is also pure genius with three different shades. (Almost like having a lip balm wardrobe while you're camping.)
On Jemma's website there's even a section where she gives top festival tips on how to apply the range, and how to stay looking chic. Festival season, here we come!
Click below to see my favorite three products from Jemma's new collection.