Jennifer Aniston's Facialist Skin Tips
Jennifer Aniston's Pain Tolerance is Alarmingly High, According To Her Facialist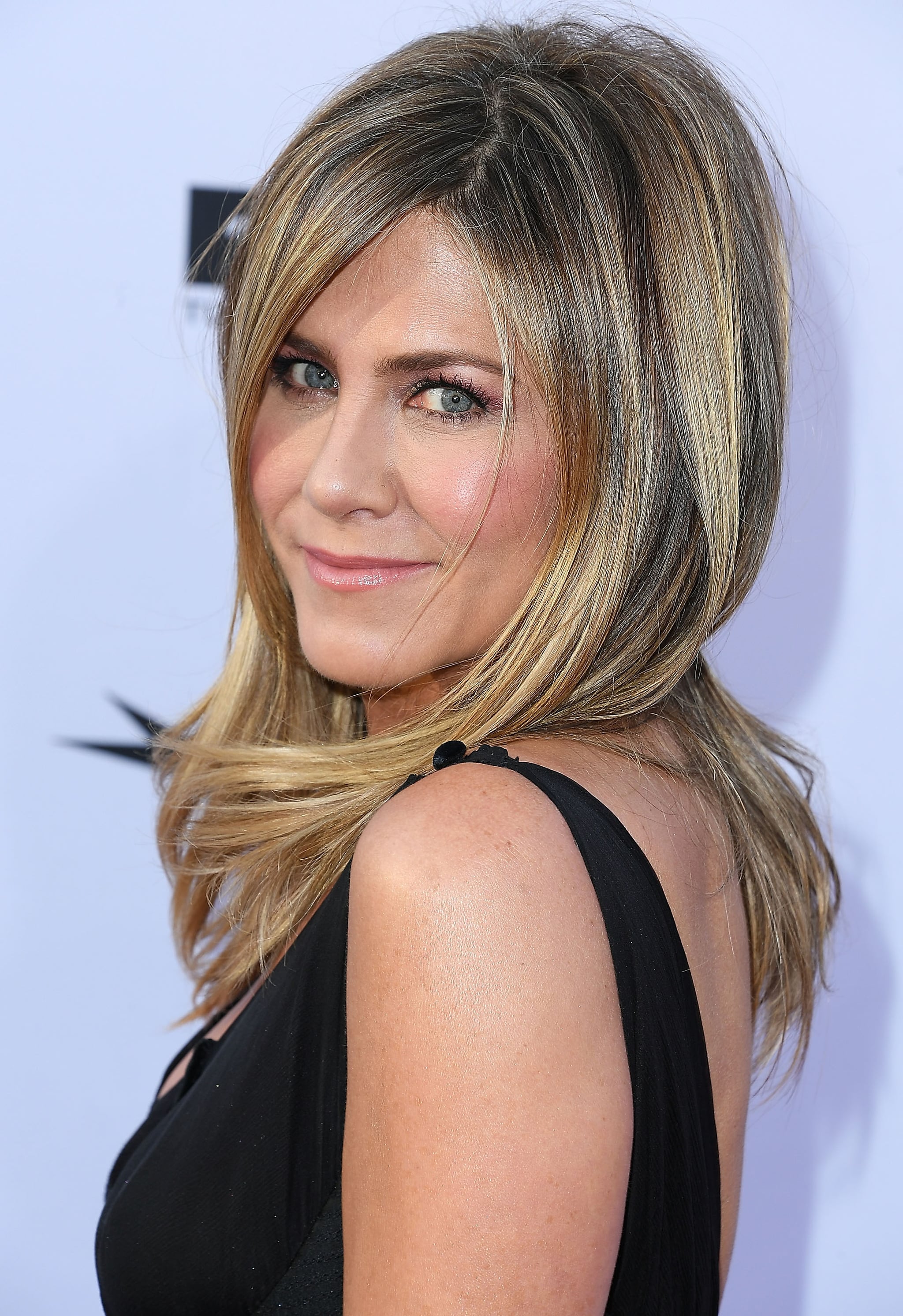 Unlike the ubiquitous "The Rachel" haircut of the '90s or Ross Geller's rogue spray-on tan, Jennifer Aniston's skin has proven to be a timeless vessel, frozen in the exact same state for more than two decades. The actress has conceded that the magic doesn't lie in a few jabs of Botox, either, but rather from regularl facial massages. But don't be fooled: according to her facialist Toska Husted, what goes into those treatments is not all aromatherapy and Enya music.
In fact, if you want skin like Aniston's, you might need to up your pain tolerance. "She's very results-driven," Husted told POPSUGAR. "She loves extractions; she likes high intensity. With the [Biologique Recherche] Remodelling Face Machine, Jennifer is the one client who can take it at the highest setting." (For anyone unfamiliar with the device, it uses electric microcurrents at low, medium, and high frequencies to shocktone your facial muscles.)
"She has that Greek skin, so she can tolerate a lot," Husted added. "Every time, she'll be like, 'Turn it up, turn it up.'"
While the two met just last year when Aniston was filming her upcoming movie Dumplin in Atlanta, Husted says the actress makes it a priority to schedule facials at least once every other month — no matter where she is. One big reason: her sunbathing habit.
"Jennifer had been doing a lot of spray tanning, which I told her off about because it clogs your pores," she laughs. "We did a lot of exfoliating to get that off, and she said to me, 'You all won't let me sunbathe, so then I use a self-tanner, and now I can't use that.'"
To treat any telltale damage that comes from the sun, Husted uses the Biologique Recherche Lotion P50 Pigment 400 range on the star, which boasts a potent blend of five (!) exfoliating acids to lighten dark spots in a pinch. As they say: beauty is pain, baby.