Jennifer Aniston Goes Makeup-Free in Instagram Snap, Looks Flawless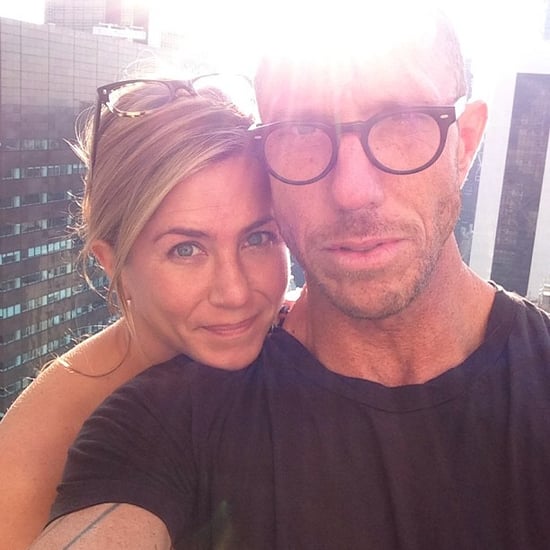 Jennifer Aniston showed off her flawless complexion in a no-makeup moment captured by her longtime stylist, Chris McMillan. McMillan, the man responsible for Jennifer's famous "The Rachel" layered coif, shared this no-frills snap on his Instagram feed, adding: "Best #friends #no makeup #girl-time."
It's no wonder Jennifer's complexion is glowing. Not only is she the spokeswoman for Aveeno, but the 44-year-old keeps her body in check with a regular workout regimen and positive outlook on life. We'll definitely have what she's having.