Jennifer Aniston Reveals Her Celebrity Hair Crush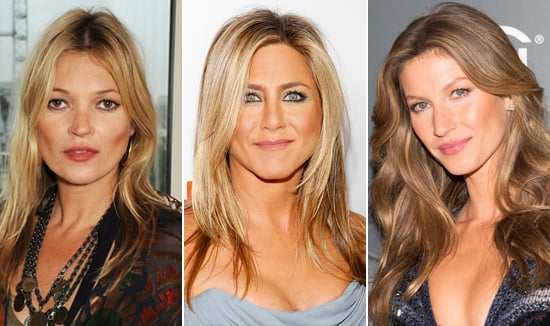 It turns out that Jennifer Aniston — aka one of the biggest hairstyle icons of our day — has a few celebrity hair crushes of her own. In an interview with Parade magazine, she said, "I think Gisele [Bündchen] has exquisite hair. That's a pretty envious head of hair. I love Kate Moss. She always has great hair."
Perhaps Jennifer misses her long locks since she recently chopped off her length in favour of a chic bob Jennifer, Gisele, and Kate all have some of the best hair in Hollywood, but we want you to fess up and tell us whose mane you love the most in the poll below!