Jennifer Lopez for L'Oreal
Jennifer Lopez Lands Hair Care Deal With L'Oreal Paris
I can't say I'm surprised by L'Oreal's choice to pick Jennifer Lopez as the face of its next hair campaign. Her song "If You Had My Love" could easily have been dubbed, "If You Had My Hair" because it's just so thick and gorgeous. On that note, so is her skin, her body, her children, and well, her moves aren't too shabby either.
Jennifer's hair, coloured in careful toffee and caramel highlights by the amazing NYC based Rita Hazan, and makeup done by one of my personal favourite artists Scott Barnes is always flawless. Clearly she's a girly girl who takes pride in keeping herself groomed and looking camera ready. Don't be fooled, her hair is filled with extensions now, but even in her early years, it always looked good.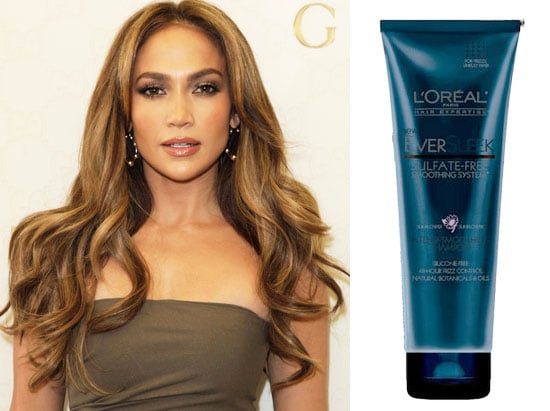 The deal with L'Oreal has made her a few million dollars. It also makes her a global ambassador for the brand and specifically for Ever Pure Hair Care which contains a product called EverSleek. In her phone interview with WWD she said,

"You can't help that when you work collaboratively with a team where you are the focus that how you look and feel is very important to how you portray something. So what I wear and how the hair and makeup is and how I move and choose to move in the [ad] campaign says a lot for the product and what we are trying to portray."
2011 is proving to be quite the bright year ahead for Jennifer. Not only will the TV ads for the campaign be released, but her new album Love is also due to drop. Seeing as her 16 piece-fragrance empire is estimated at about $1 billion, it seems that Jennifer has had great success in the beauty world. Are you excited to see these Ever Sleek ads?