Jessica Alba Body, Jessica Alba Stretch Marks, Jessica Alba Cellulite 2010-01-15 02:30:00
Do You Have A Beauty Flaw That You Embrace?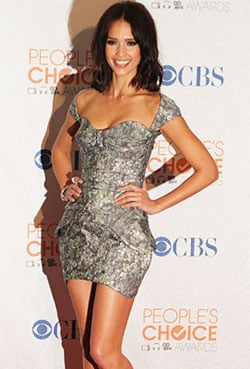 When I look at Jessica Alba I don't see any flaws whatsoever, but in the latest issue of Self Magazine, the lovely Latina reveals that she embraces her stretch marks. What stretch marks I ask? I certainly can't see any!
But, that's not the point. Apparently she has them, however, she isn't bothered by them or her cellulite since they are both a result of pregnancy, which she loved. She says, "Pregnancy was the most incredible experience I've ever had, so I'll take the stretch marks. I'll take the sagging boobs. I'll take the cellulite I can never get rid of."
On the opposing side, there's Heidi Montag undergoing surgery to correct every part of her face and body she's unhappy with. Personally, I have a big mouth, but have learned to like and accept it as part of my character.
How about you? What are your beauty flaws that you've grown into?