Jessica Ennis Gold Nails
Get Golden Nail Tips From Olympic Champion Jessica Ennis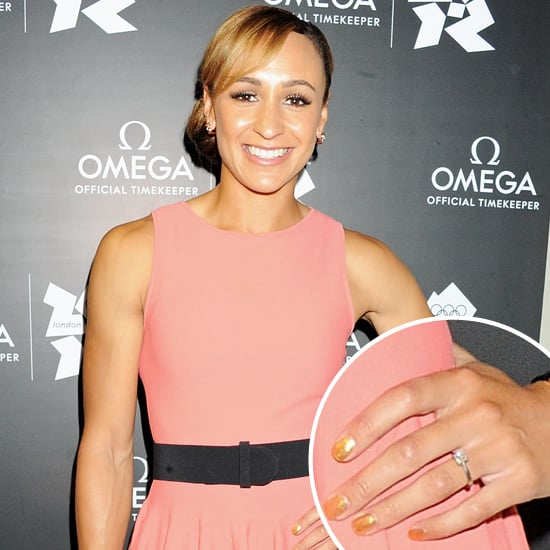 This week in London, gold medal winner Jessica Ennis celebrated her victory in the Olympics at the Athletics Night at OMEGA House. The heptathlete, who was pretty in pink Alexander McQueen, matched her manicure to her medal. She told Cosmopolitan UK the secret behind her nails was a mix of Max Factor Max Effect Mini (£3.99) in Bronze under Mellow Yellow to create that gold effect. Jess also explained why she didn't go in for patriotic nail art like many of her fellow competitors, saying:
"A lot of people have done them, and it's nice to do something different. But for me personally I usually have my nails quite plain when I'm competing and it's something that I've always done so I'm quite superstitious and didn't really want to do anything different. But now I'm relaxing, I can get my nails done and have a pampering, it's nice."
What do you think of Jess' unique nail shade? Shop other gold polishes below!