Jouer Essential High Coverage Liquid Concealer
The 1 Concealer That Works So Well, I Skip Foundation
As POPSUGAR editors, we independently select and write about stuff we love and think you'll like too. POPSUGAR has affiliate and advertising partnerships so we get revenue from sharing this content and from your purchase.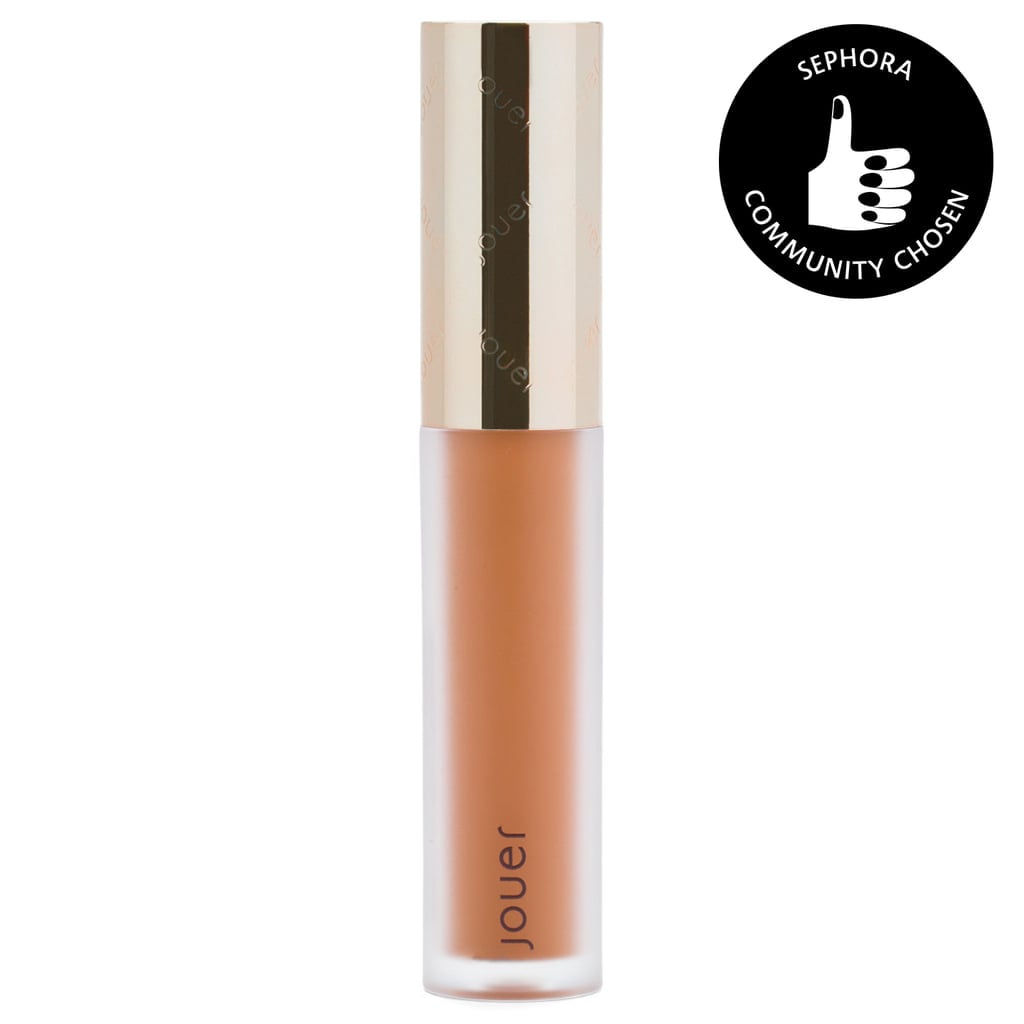 I've been wearing foundation almost daily since high school. Although I've never had terrible skin, I like the way a full-coverage base evens out any hyperpigmentation, conceals my blemishes, and creates an even canvas for the rest of my look. In the past, I've toyed with the idea of just using concealer for a more natural look but never found a formula that covered the dark marks on my face as well as a foundation.
Image Source: POPSUGAR Photography / Sarah Siegel
Recently, I saw the new Jouer Essential High Coverage Liquid Concealer ($22) and noticed that it had earned a Sephora Community Seal for its outstanding customer reviews. After some thought, I decided to give it a try. To my delight, the formula blended out like a dream and covered every dark mark, zit, and under-eye circle with ease. My complexion looked so good and natural, and the hyaluronic-acid-packed formula didn't crease or fade throughout the day.
Now that I've discovered a cruelty-free option that works as well as my favourite foundations, I can wear less makeup and have my complexion look equally flawless.