Julia Restoin Roitfeld Talks Beauty at Burberry
Julia Restoin-Roitfeld Talks To Me About Landing Lancôme!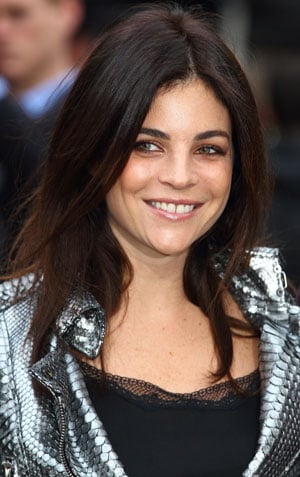 I'm still buzzing from all of the excitement from the Burberry Prorsum Show. Getting to go backstage was a dream, and the front row was celebrity packed. FabSugarUK and I walked around talking to familiar faces like Ellie Goulding and Daisy Lowe, however, one chit chat in particular that got me especially excited was with Julia Restoin-Roitfeld who dished about her new gig with Lancôme.
How did it evolve that you have become to be the new face of Lancôme? It just really happened out of nowhere, but I still can't believe it to be honest. It's like any girls' dream come true, and it's French like me, so I'm just flattered!
To find out what Julia's favourite makeup products are the the beauty look she donned at the Burberry show, just read more.
Do you have any favourite products? Yes. I love Genifique Soin and actually the entire Genifique range. I mean, I was lucky when I started, as they gave me a whole bag of products which got me completely addicted. I love the foundation too. Also, the Julia Roberts foundation, I forget the name, but it's so good.

Which lip gloss are you wearing today? It's a new one from Lancôme, a prototype they gave me on the shoot. I's not out yet, but it's a stain so it doesn't wash off. It's amazing!