Kasia Smutniak Signs With Armani Fragrance
Beauty Byte: Kasia Smutniak Signs With Armani Fragrances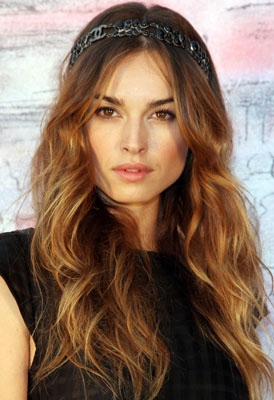 Congratulations to Kasia Smutniak for landing such a high profile campaign! The 29 year old polish actress and model will be the face of the new Armani fragrance ads. The scent, which is called Idole d'Armani, will debut in September, however, the photos for the ads will be released next month at the Paris couture shows.
This is quite exiting news for the rising starlet, along with her new movie called "From Paris With Love" that co-stars acting legend John Travolta and the sexy Jonathan Rhys Meyers.
Giorgio Armani said that Kasia has a "fresh and modern appeal, which combines true feminine sensuality and rare beauty with inner strength of character." Tell me, are you excited to see more of Kasia this year?