Kate Bosworth Plaited Hairstyle | Photos
Bosworth's Braids: What Do You Think of Kate's Plaited Updo?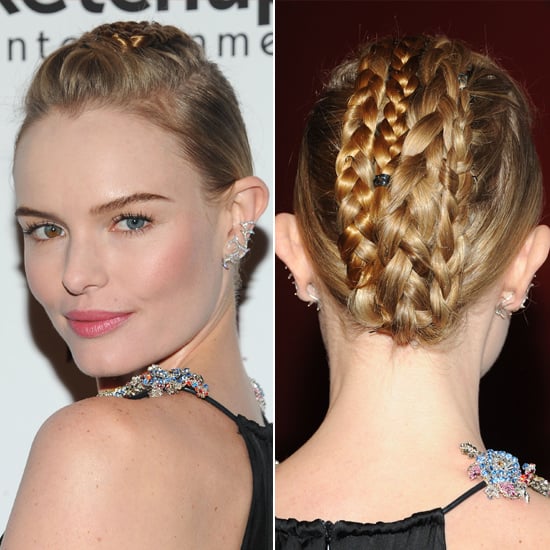 Kate Bosworth tried out an unusual plaited updo for her red carpet turn in New York last night for the premiere of Big Sur. The star is no stranger to plaits, but rather than wearing her usual milkmaid braids or a looser style wrapped over the top of her head from side to side, she opted for a slick look from the front, with spine-style plaits that ran all the way down the back of her head vertically. It was a sleek, edgy look with just a touch of the unfinished about it, courtesy of visible bands and grips (deliberate or otherwise). This new spin on the plaited 'do definitely took things in a new direction (quite literally), but how did you rate this style?