Kate Hudson Schools Us on Face Mask DIYs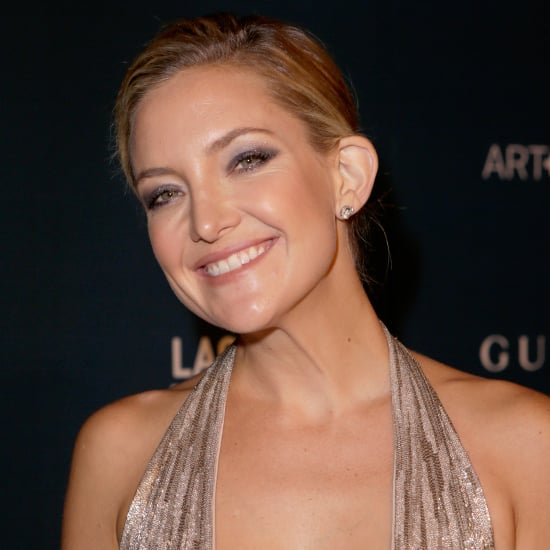 With such an expansive career in film, Kate Hudson has stepped into a lot of different roles. But there's one hat we never expected: she's a beauty mixologist. "I just finished reading this book on things you can do in your kitchen that you can put on your face," Kate explained. "Like food masks, basically. Things you can make."
While the rest of us may pin and repin DIY beauty recipes for hours, Kate is actually someone who rolls up her sleeves, gets into the kitchen, and does work. "I mean, look, it's not pretty, let's put it that way," she says with a laugh. "There's this sort of natural acid mask that is literally mushed strawberries and lemon juice." Kate also plays around with honey masks . . . much to the amusement of her children. "My kids were like, 'Mom, what are you doing?' But it's fun!"
When she isn't researching new recipes to slather on her face (aspirin masks are next on her experiment list), Kate is the spokeswoman for Almay, a brand she loves. Some of her favourite products include the eye makeup remover wipes and the lip balms. "They feel so good, they're super hydrating, and they're great colours — and there are tons of colours," she mused.
At the end of the day, Kate likes to stick to a more natural beauty routine. It's an idea she gathered from her mother, Goldie Hawn. "When it comes to personal goals and beauty and what that means, my mom and dad are more concerned with what kind of people we are. When I look at my mom and her beauty, it's really the qualities of who she is," she explains. "It's always fun to talk about makeup and working out and body and image, but I mean how many tricks can you tell somebody before you realise, like, 'Guess what, honey? If you don't got your head on straight, nothing's gonna fix it!'"