Kate Moss and Gisele are Last Supermodels Says Naomi Campbell
Kate Moss and Gisele Are Last Supermodels Says Naomi Campbell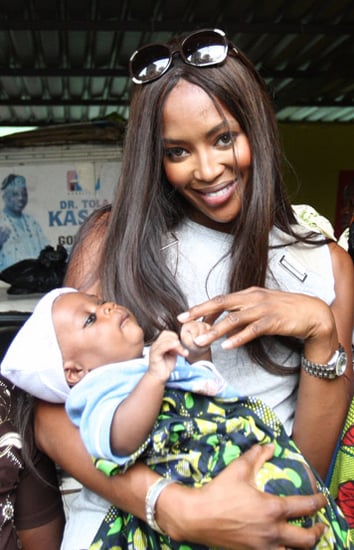 Not known for her shy and retiring ways, Naomi Campbell has been stirring up controversy – guest editing the Mirror's 3am page and giving her opinions about other models.
"I think the term 'supermodel' gets thrown around too much nowadays," says Naomi, "Models need to earn their stripes - I just think the term is used a little too loosely."
Lily Cole and Agyness Deyn apparently just don't cut it in Naomi's book. "Kate Moss is obviously a supermodel but after Gisele, I don't think there's been one."
Along with Claudia Schiffer, Cindy Crawford, Christy Turlington and Linda Evangelista, Naomi was one of the original supermodels and has recently been chosen to be on the cover of Vogue Italia's All Black issue.
She's certainly not one to stay away from controversy, last month Naomi claimed British Airways staff were racist to her, and has recently tried to move away from her bad gal image, by being involved in charity projects, such as planting trees in Nigeria with designer Ozwald Boateng.