Kate Moss and James Brown Fight
Kate Moss and James Brown Are In A Hair Raising Row
Can this BFF rift really be true? For years, hairdressers and celebrities have been besties. Take Jessica Simpson and Ken Paves, Jennifer Aniston and Chris McMillan and SJP and Serge Norman for example. And, on this side of the pond, our favourite duo was Kate Moss and James Brown.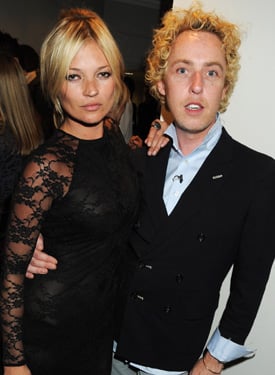 They've known each other since they were teens and have even become business partners launching a line of haircare products and a salon. However, apparently they're on the outs, and according to the Daily Mail, it's more than just a little row, the friendship could be in serious trouble. It appears that Kate is upset about how much airtime she got on James' Supermodel Salon TV documentary and when the Mail spoke with James at a Mulberry Made For Apple party, he said:
"She maintains her hair herself nowadays."
Friendship and business can get sticky, but I'm hoping these old pals can figure out a way to patch things up soon!