Kate Moss Launches Second Perfume Velvet Hour
Kate Moss Launches Second Scent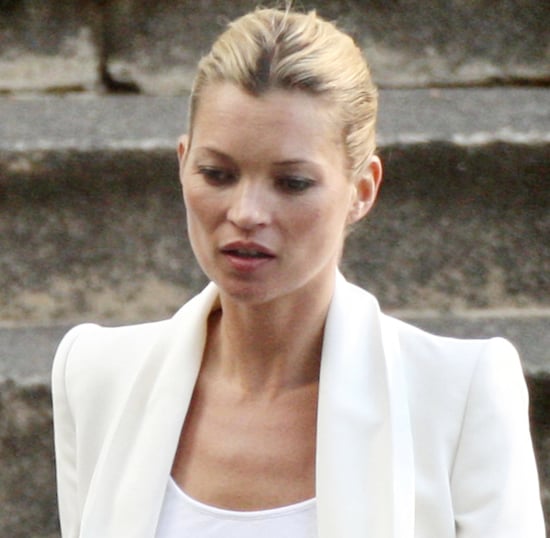 Supermodel Kate Moss is launching another fragrance, inspired by the night – and lets face it, this is something our party girl knows well.
Velvet Hour is reportedly a musky, sultry fragrance. I haven't smelt it yet but it's apparently a more sensual smell than Kate's first foray into scent, the rather teenage-smelling 'Kate by Kate Moss'.
In a deep blue bottle, the perfume combines ebony, blue pepper, patchouli, sandalwood and incense, with amber, freeshia and nutmeg. It's slogan is Embrace the Night, and is reputedly launching in the UK only, this September.
"There's that feeling -'Oh, night time's coming again, thank goodness. It's like a comfort. The whole feeling changes. The sun's going away, you can go out. It just feels more comforting to me. And it is like velvet," Kate told Vogue.com.
We expect some gorgeous ads. The print adverts are to be photographed by celebrity fashion duo Mert Alas and Marcus Piggott, and there'll also be a TV campaign directed by John Mathieson.
What with this and filming the new Rimmel ads, with Sophie Ellis Bextor, Kate is certainly very busy at the moment.