Keep Your Lipstick from Smudging
The Foolproof Way to Get a Smudge-Proof Lipstick Look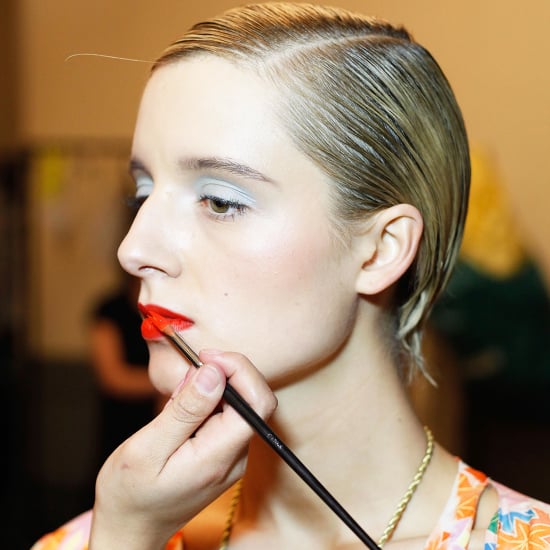 A lot of kissing goes on at weddings (and we aren't just talking between the bride and groom). So make sure when your photographer catches candids that your smile is smudge-free and looking just as great as when you first applied your lipstick. Celebrity makeup artist Ashunta Sheriff has all the steps you need to ensure your guests remain unbesmirched by your transferred lip color. See how when you read on.
First line the lips with a pencil in a shade close to your natural lip tone. Fill in, and then apply a long-wear lipstick in the shade of your choice. Sheriff recommends a bright orange, pink, or red to add a pop of coloor to a classic, neutral makeup palette. Stay away from lip gloss for the wedding ceremony, though; "It can get on your veil and smear easily," she explains. Finish by topping off with some loose translucent powder over the lips, reapplying your colour on top. "This will mattify the lips and help lock the coloor on."
Get more expert tips from Sheriff, including how to look great in your wedding photos and do your own bridal makeup.