Keira Knightley Shares Beauty Secrets For Perfect Skin
Keira's Beauty Secret is Credit Crunch Friendly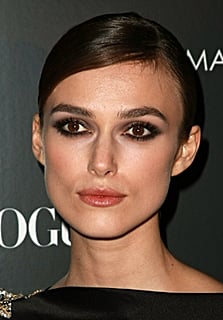 In my opinion actress Keira Knightley always looks gorgeous. Whether she's working a smoky eyed look on the red-carpet or kicking back with bare skin and a laid back style; her face never looks overdone or caked in makeup. According to rumours, Keira's secret to a great complexion could all be down to bargain beauty brand Nivea.
Keira is renowned for her pale skin and yet we often see her gracing award ceremonies with a healthy glow. According to Look magazine it could all be a result of the British actress' penchant for Nivea Sun Touch. It's ideal to give your complexion a fresh look if you've been feeling a bit pasty recently.
For the secret to Keira's sun-kissed glow, just read more.
The word around town is that Keira is a particularly devoted fan of the Nivea Sun Touch Self Tan Aerosol Spray (£7.15). This wonder product certainly would be perfect for her fair skin as it's a fine mist that gives a light glow. It's an easy way to avoid those tell tale orange fingers and nails too, as the spray mechanism makes it simple to use. Who would have thought our Keira was just a bargain hunter at heart?