Kelly Osbourne's Purple Hair and Matching Sunglasses
Would You Co-Ordinate Your Accessories With Your Hair Colour?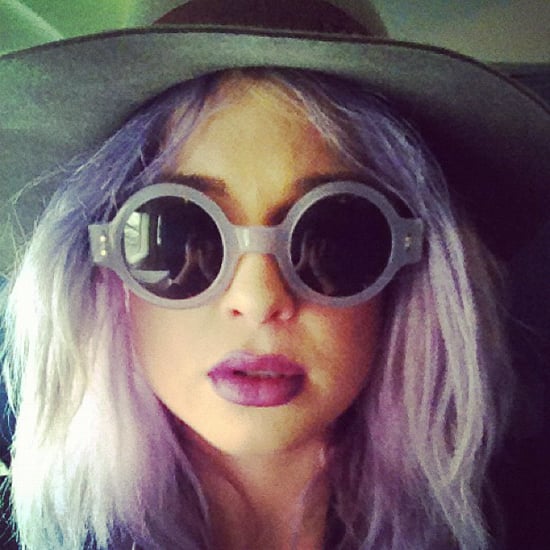 The trend for colourful hair has taken a sartorial direction with bright tresses proving inspiration for matching accessories. Kelly Osbourne has been rocking a purple hue for quite some time, and now she's co-ordinating her fashion choices too, sharing a photo of her lilac shades with the caption: "It would be the airport that I find sunglasses that match my hair!" Candyfloss inspired colours make it easier to go matchy matchy with one's beauty and fashion choices, but any shade lends itself to such a look. Tell me: would you follow Kelly's lead?
Source: Instagram User kellyosbourne