Khloe Kardashian, Paris Hilton and Katie Waissel All Spotted in Hippie Headbands!
Trend Alert: Hippie-Style Headbands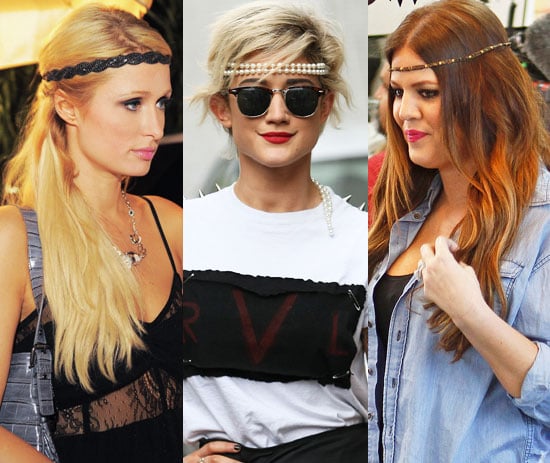 I wouldn't normally categorize Paris Hilton, Katie Waissell and Khloe Kardashian's style together, but over the past week, these three young ladies have all been spotted wearing fashionable headbands horizontally in their hair. Paris' black braided version is slightly sparkly, Katie's is made of double stranded faux pearls and Khloe's is a metallic bronze. What a fun way to wear your hair this Summer. Below are even more hippie type headbands for you to shop. Would you wear this back-in-style look on the streets?