Kim Kardashian on Drew Barrymore Thin Eyebrows
Kim Kardashian's "Horrendous" Beauty Regret Was Inspired by Drew Barrymore and the '90s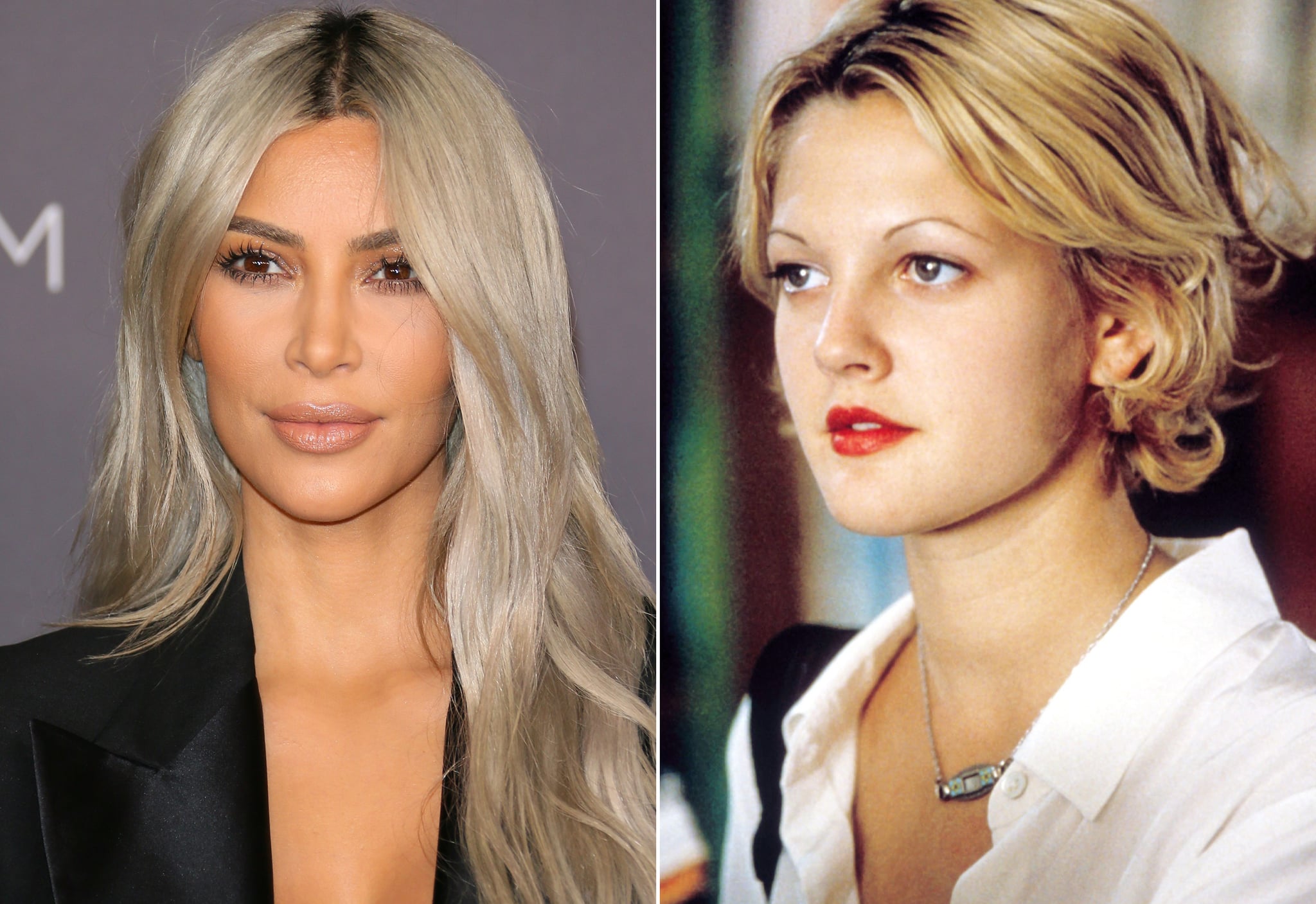 Some beauty trends come and go, but one thing we truly hope never comes back is the obsession with thin eyebrows, and we have a feeling Kim Kardashian agrees. While the Kardashian sisters are always pranking and teasing mom Kris Jenner (out of love, of course), the tables flipped Teresa Guidice style when Kris's throwback photo on Wednesday exposed Kim's love for the tweezer back in 1997.
A sweet family photo of Kris and Kim posing with adorable baby Kendall and Kylie proved to exposed Kim's thin eyebrows, and she wasn't letting her mom get off easy with this one. After posting the photo below, Kim commented, "I look horrendous! I was obsessed with Drew Barrymore and her thin eyebrows! And I discovered glitter bronze shadow." Don't you just hate it when someone comments on your Instagram and doesn't like it?! Kim did Kris dirty with the comment and no like.
As someone who can relate to the nostalgic obsession with the tweezer and similarly the obsession with Drew Barrymore (pictured above in Mad Love in 1995), all we have to say is "same, Kim, same." With one person reassuring Kim that "none of us made it out of the 90s with eyebrows" and others relating to the "tragic brows" of the decade, one thing is for sure, Kim's look has come a long way.
Image Source: Getty / JB Lacroix and Everett Collection