Kim Kardashian With Pierced Nails | January 2017
Kim Kardashian Wants You to Know That She's Still Obsessing Over Pierced Nails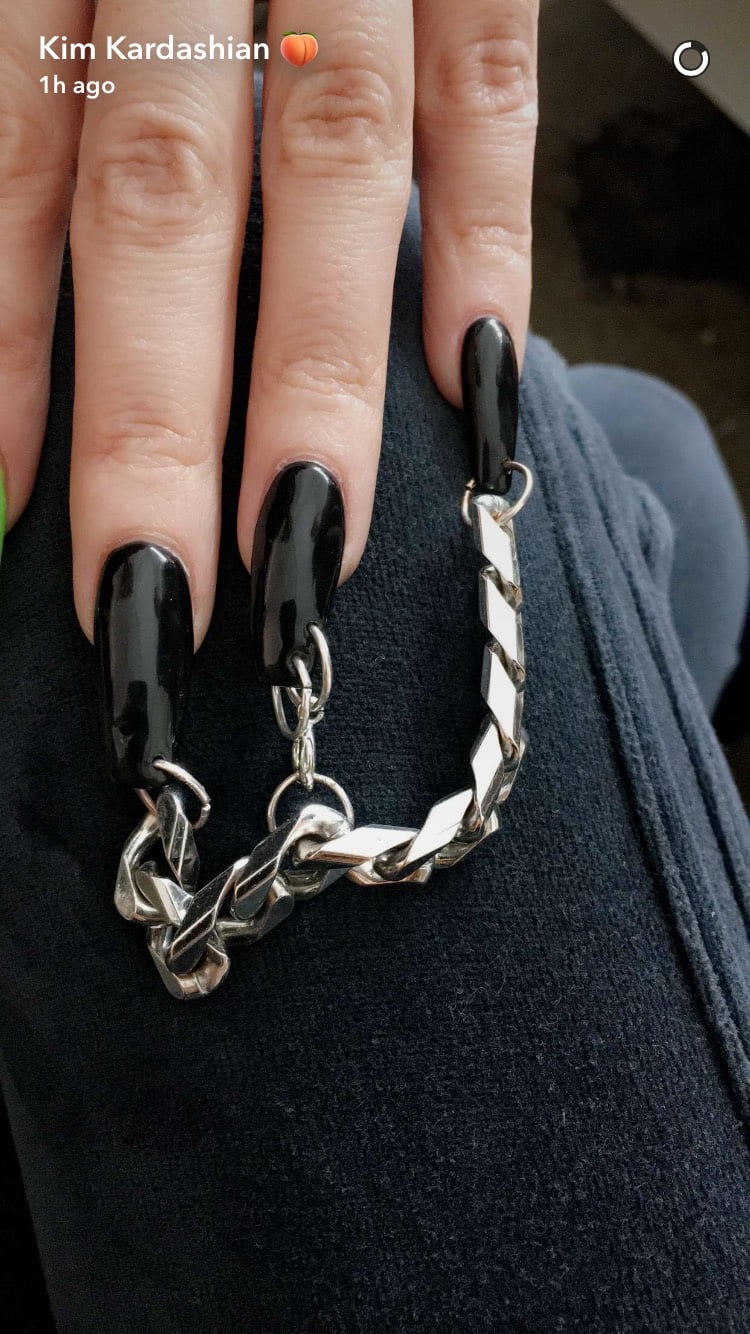 After taking months off from social media following her horrific Paris robbery, Kim Kardashian is making a triumphant return to her favourite platforms. Last week, she showed off an edgy, metallic pierced manicure in a series of Snapchat videos. We had initially been under the impression that Kim was rocking these cool claws for a photo shoot, but the above image makes us think that she's so fond of the funky style, she's wearing them IRL.
If you look closely, you can see that this is the exact same set of acrylics that she wore previously (there are a few empty piercings!), but they have been painted with a glossy black lacquer. And instead of the tiny golden hoops, she appears to be sporting a silver chain of Cuban links that dangle from her last three fingers. This leaves her thumbs and forefingers free for texting, natch.
Dedicated Kim fans know that she will likely not keep her lengthy nails for long. Kim famously prefers shorter nails, leaving sisters Khloé and Kylie to get experimental with acrylic manicures and nail art.
It's worth noting that pierced nails are not a particularly new craze. Stars like Janet Jackson and Victoria Beckham showed off their takes on the look in the '90s. However, we're pleased that the style is having another moment. Just think of it as a grungy choker for your finger!
Image Source: Snapchat user kimkardashian