Kristen Stewart Hair, Kristen Stewart New Moon, Kristen Stewart Robert Pattinson 2009-11-13 02:15:00
Which New Moon Premiere Hairstyle Looks Best on Kristen?
Kristen Stewart, Robert Pattinson and Taylor Lautner kicked off the world wide press tour for New Moon on Tuesday in Paris. Kristen arrived in a girly, flesh-toned dress with her hair styled all down and parted in the centre. The following day in London, she wore her hair up, and last night at a fan event in Madrid, her hairstyle was more rocker looking with her fringe parted on the opposite side, and her layers less wispy.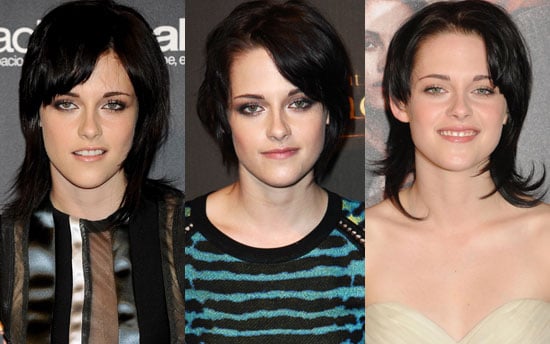 Besides checking out all of the amazing interviews that PopSugar UK and PopSugar US have done with the cast, vote on which premiere hairstyle you like most on Kristen here!