Kylie Jenner Hints at Cosmetics Collection 2018
Twitter Really Hopes the Next Kylie Collection Will Be Stormi-Themed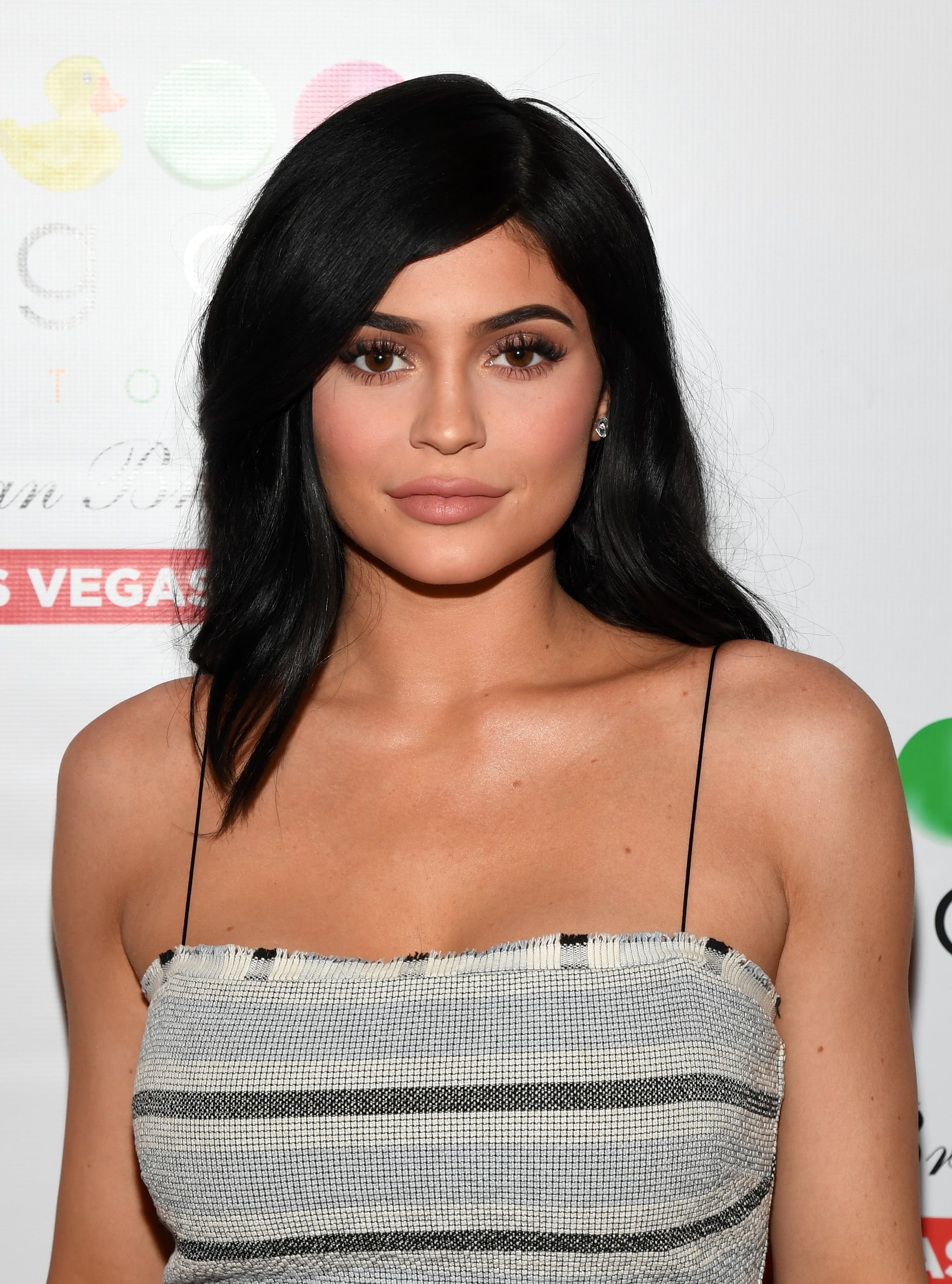 Image Source: Getty / Ethan Miller
Stormi Jenner is only a few days old, but she already may have landed a major beauty campaign — if Twitter rumors are to be believed. Obviously such speculation is far from an exact science, but that hasn't stopped many Kylie Jenner fans from hoping the mogul's next collection might be dedicated to her first daughter.
As pretty much the entire world already knows now, after months of speculation, Kylie finally addressed pregnancy rumors on Feb. 4 . . . by announcing she'd just had a child! Then on Feb. 13, Kylie tweeted that she's already back to work planning a new line of cosmetics.
can't wait to show you guys the next @kyliecosmetics collection 😊😊😊😊

— Kylie Jenner (@KylieJenner) February 13, 2018
Fans were quick to start wishing and hoping that this mysterious line might be dedicated to Stormi herself.
The Stormi Palette

— aiden (@itsaidenxo) February 13, 2018
STORMI COLLECTION 🎀👼🏻

— 17/10/2016→ARI FAVED + bday bitch (@17Bluntz) February 13, 2018
Kylies next snapchat story be like:

"It's so pigmented" pic.twitter.com/QWLqocQrwV

— I NEED YOU 💗 (@jamesxingleton) February 13, 2018
If you don't have an eyeshadow called stormi...

— Smoke & Mirrors (@vnzlanbldwn) February 13, 2018
Please say there's a new lip kit named Stormi 😍

— UpdateJenner (@UpdateJenner) February 13, 2018
Is it gonna be weather themed?

— Char (@char_x0) February 13, 2018
Only time will tell if these dreams become a reality!