L'Oreal Paris False Lash Bambi Eye Mascara Review
Here's Photo Proof This New Mascara Is a Lash Game Changer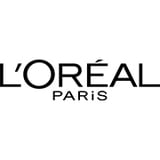 New mascara alert! We've partnered with
L'Oréal Paris
to introduce you to the brand-new mascara our editors are obsessed with.
As editors, we see a lot of new beauty products land on our desks. Some we look forward to testing eventually, but others we're so excited to try, we drop everything to give it a go immediately. The latter was the case for the brand-new L'Oréal Paris False Lash Bambi Eye Mascara. After all, we're always on the hunt for the next cult mascara. With just a few swipes, we discovered long, lifted lashes and plenty of definition for that wide-eyed effect — no falsies necessary. But don't just take our word for it; we also have the selfies to prove it! Ahead, see how the mascara transformed the lashes of three different editors along with their honest reviews.
Tori Loves the Long, Defined Results
Assistant Editor Tori is all about a mascara that allows her to build dramatic length and lift for her already-long lashes. "I want something that will coat my lashes easily, will give good length, and is buildable," she shared. "Unlike some people who just want minimal mascara and a bit of length, I actually do want to look like I'm wearing mascara, so I like both volume and length, without any clumps, of course."
With the L'Oréal Paris Bambi Mascara, she's able to achieve exactly what she's looking for. "The bristles are short, dense, and wide, which means they coat every single lash with minimal effort. The mascara doesn't clump at all and distributes all the formula evenly, even with a second or third coat." To achieve the same defined lash look for yourself, she suggests first coating your lashes from root to tip before going in again with a second coat just focused at the tips and the outer corners. "I personally love to really accentuate my outer lashes as they're my longest ones. I find when they're coated with mascara, it really opens up my whole eye. I also make sure not to forget about the lower lashes, but I don't overcoat them."
Kara Loves the Brush's Wide Bristles
Just as it works wonders on longer lashes like Tori's, the mascara also transforms shorter lashes. Just ask Editorial Assistant Kara. "I have short, crisscrossed lashes, so a mascara that can lengthen and separate is always a winner," she noted. The reason the L'Oréal Paris Bambi Mascara in particular works so well? Its big brush and perfectly positioned bristles. "I find that when the bristles are spaced out a bit further, the mascara is less likely to clump my tangled lashes." With the brush's wide bristles that help elongate and short bristles that help grip and curl every lash, Kara can coat all of her lashes with ease. "I start in the centre of my lash line to get a good grip on my lashes and then wiggle the wand side to side to coat them. Afterwards, I take the smaller bristles from the tip of the wand and coat the smaller lashes." The end result is a bright-eyed look without the thick, spidery finish.
Sophia Loves the Clump-Free Effect
Achieving a dramatic, eye-opening look often comes at the expense of extreme clumping. However, with the L'Oréal Paris Bambi Mascara, you get none of that, which is exactly why Content Director Sophia loves it. "With this mascara, there is literally no clumping whatsoever," she said. "I applied four to five coats and each lash was evenly coated and defined. Plus, the length it adds is impressive — the mascara made my lashes nearly touch my brow bones."
To re-create her doe-eyed look, Sophia said it's all in the application method. "My trick for making my eyes look big is ensuring that I get the mascara right at the base of my lashes. If you do that, you make your lash line really dark, which in turn defines your eyes." First, she places the bristles as close to the lash roots as possible before combing the brush through, gently rolling the wand as she goes in order to transfer the maximum amount of pigment from bristle to lashes. "Then I'll usually go back and use the tip of the wand to apply the formula to the tiny corner lashes. If I'm going for a dramatic lash look, I'll often dip the wand into the tube again and repeat."
Image Source: Tori Crowther, Kara Kia, Sophia Panych