Label. M Dry Shampoo
Product Review: Toni & Guy Label. M Dry Shampoo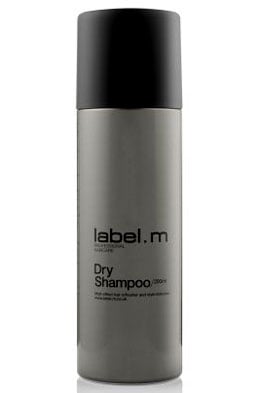 It's going to take a lot for me to stray from my favourite Klorane Oat Milk Dry Shampoo, but after using Label. M Dry Shampoo three times, I'm happy to report that this is almost as good.
The lightweight, airy powder absorbs quickly in the hair, without leaving a thick white coating behind that can sometimes require massive amounts of brushing before disappearing. The spay nozzle is powerful and it has a wide wingspan, so a little bit goes a long way. However, the best part still is that this Toni & Guy version is less expensive than Klorane!
Truth be told that this has been my secret weapon throughout London Fashion Week. I received it inside of a free goodie bag at the Bryce D'Anise Amie Show and have been using it since to refresh and revitalize my blow-outs. So far. it's worked like a charm and hasn't weighed my hair down in the slightest. The only drawback for me is the rich, flowery scent. I tend to hold my breath while I spray or else I find the fragrance a tad overwhelming. Do you have a go-to dry shampoo?