Lancôme Welcomes Hanaa Ben Abdesslem as its First Muslim Model
Lancôme's First Muslim Model is Hanaa Ben Abdesslem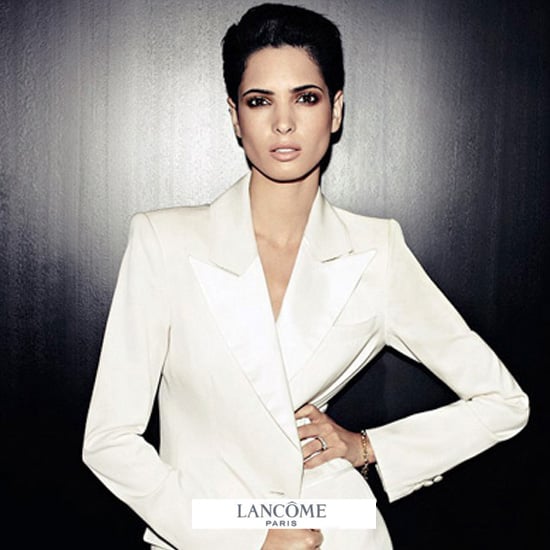 22 year-old Tunisian model Hanaa Ben Abdesslem has just been signed as the latest face of Lancôme. As the first Muslim to represent the brand, she will star in the new campaign for Teint Idole Ultra 24 hour Foundation which will be available on 1st February in 18 shades. If Hanaa looks familiar to you it's because she made her catwalk debut at the Vivienne Westwood show in 2010, and has since modeled in New York and Paris fashion weeks for Chanel, Oscar de la Renta, Hermes, Jean Paul Gaultier, Giambattista Valli, Givenchy and Ralph Lauren. She told New York Magazine,

"People in Tunisia have this misconception of what modeling is about. Modeling can be a career choice, too. I plan to change this misconception within my culture. I met an Arab woman, Sophie Galal, who shared my views and ideas about changing and exposing the true challenges of the modeling profession for the Arab world. She soon became my manager and presented me to IMG."
It's delightful to see the world of beauty having such open arms. Not only is Hanaa Arab, but she is a wonderful role model. She is a former engineering student who loves couscous, cooking and doesn't drink or smoke. Italian, German and French Vogue have already featured the virtually poreless model in their glossies and with her beautiful and trendy pixie crop hairstyle, I think we've only seen the beginning of what's to come from Ms. Ben Abdesslem.