Latest Plastic Cosmetic Surgery Trend The New New Face. Collagen, Botox, Injectables. Dr Brandt. Face like Madonna, Demi Moore
Maybe Baby: The New New Face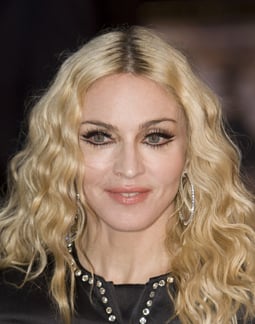 While I think it's important to keep an open mind about cosmetic surgery – as far as I'm concerned it's a personal decision that everyone has to make for themselves – I was however, both intrigued and somewhat concerned to hear about the latest trend in facial surgery. Apparently women don't want that taunt, stretched-out, shrink-wrapped look that was so in vogue ten years ago (think how Cher's face looks; super-tight skin, plumped lips and a skinny nose). Instead they want what surgeon Dr. Frederic Brandt has become the purveyor of: Welcome to The New New Face.
According to the Observer Woman magazine Dr. Brandt, who has a number of well-known celebrity clients, specialises in what's known as the Y lift where filler is injected into the area just below the cheekbones. Instead of creating that old-fashioned, vacuum-packed look, this encourages a plumped-up youthful effect. Now it's all about having a face as round and chubby as a baby's with apple-shaped cheeks and plump, dewy skin.
Celebrities like Madonna and Demi Moore (no accusations of surgery, of course) epitomise the New New Face. Note the wide, smooth forehead plus big, wide eyes with no lines, a straight (not upturned) nose and full, slightly turned up lips (instead of a puffy trout pout); as well as unbelievably dewy, plumped-up cheeks. Fillers and injectables, which can help create that plumped-up look, are on the increase according to reports. In the US alone there has been a 754 percent increase in the number of non-surgical procedures done since 1997 compared to a 114 per cent increase in surgery.