Lather Up: The Dos and Don'ts of Shaving Cream
Lather Up: The Dos and Don'ts of Shaving Cream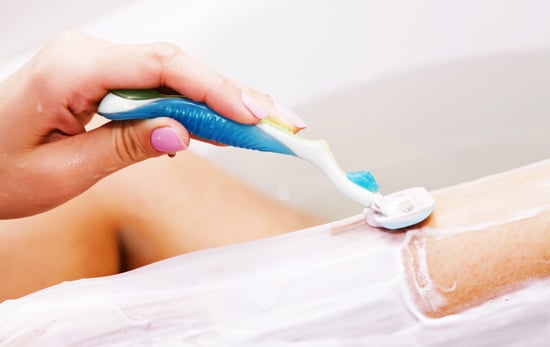 Can you believe that shaving cream, albeit in primitive form, was used around 5,000 years ago? And there are plenty of reasons we're still using it today — particularly during these warmer months. So to find out a few of the dos and don'ts of this truly old-school cosmetic, just keep reading.
Shaving cream dos:
Use a shaving cream with moisturising benefits: Moisture is so important, because it helps to reduce the force required to cut through the hair, making for easier, more comfortable shaving.
Use a moisturising shaving cream before sunless tanning for a more even tan: Not only will the shaving cream help moisturise dry skin, but shaving itself will assist in gently removing dead, flaky skin cells.
Shaving cream don'ts:
Run the blade over your skin too much: A surefire way to get razor burn? Repeated shaving on the same area. Instead, use a rich, densely foamed shaving cream, so you can clearly see and track each section as you shave.
Use soap: Many gels and shave creams contain dual polymer ingredients that make it easier for the blade to glide over the skin, essentially protecting it from nicks and irritation. Soap does not have this polymer, though.