The Lazy-Girl Way to Apply Eye Shadow — With Your Fingers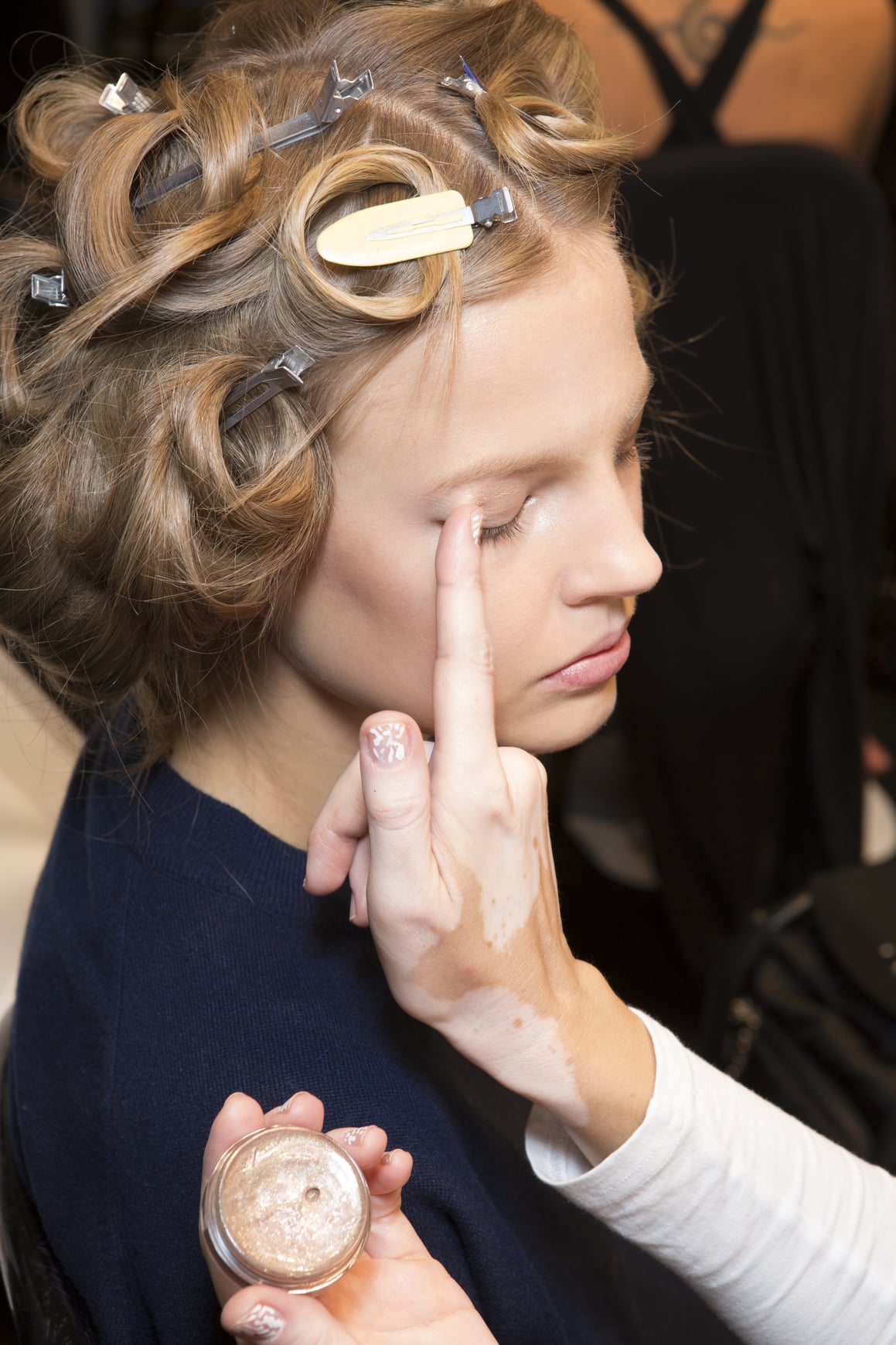 Even though our bathrooms are packed with gorgeous makeup brushes and sponges, we still rely on our fingers for makeup application. This is especially true when we're on the road and don't have space or time to pack brushes. Before you judge us, know that Maybelline global makeup artist Yadim Carranza has totally approved this finger-painting technique. Not only are your digits perfect blending tools — the warmth helps melt products into your skin — but they are also way easier to clean than synthetic brushes.
Now, we're not saying you can use your hands for every eye makeup look (we'd like to see you try to create a winged eyeliner look with just your digits). But you can get a flawless smoky eye with just one hand. The secret is using all your fingers. "Use one finger for application and another finger to soften the lines," Yadim explains. Here's the full step-by-step strategy.
Wash your hands: You will be working near your eyes, which can be very sensitive to germs. Make sure your digits are clean before you begin working. Also make sure your nails are groomed to avoid poking yourself in the eye.
Apply your base shade: Use your index finger to swipe on a neutral shade all over lids.
Layer on a darker colour: Next, use your middle finger to add the darker shade to the outside of the eye from crease to lash line.
Highlight: Use your pinky finger to highlight the eye in the inner corners.
Blend: Keep your ring finger clean for blending as the final step and blurring any mistakes.