Leona Lewis Fragrance
Beauty Byte: Leona Lewis To Launch Her Very First Fragrance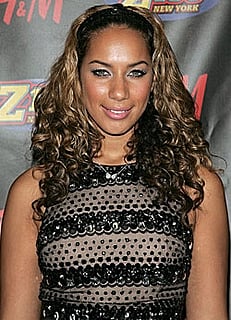 According to Marie Claire, the buzz about X Factor winner Leona Lewis launching an eponymous fragrance is true. Joining the ranks of other celebs who have created scents, hers has a twist. A source from The Sun spoke about Leona's fragrance being ethical (she's a devout vegetarian and animal rights activist).
Rumours of Leona getting a multitude of offers for a fragrance have been swirling for months now, but it seems that she has sealed the deal with German beauty brand LR (an animal rights conscious company). No date has been set yet for the launch, however, if you just can't seem to get enough of Ms. Lewis, she's planning to release an autobiography this October.
To hear more about what Leona has to say about her next venture, read more.
Leona created a promotional video clip for her German fans, and in it she spoke about her fragrance saying, "I am so thrilled to have the opportunity to work on such an exciting project. I am passionate about what I do and it is important for me to give the best I can to my fans all of the time. I love my new fragrance and I already love LR".