Liberty is Expanding Their Beauty Floor, Le Metier de Beaute
Attention Londoners: Liberty is Expanding Its Beauty Floor!
It's an exciting day for us beauty product junkies as WWD reports that Liberty, the London boutique department store, has decided to expand their beauty area on the ground floor! By Spring, they plan on sectioning off 400 square feet of space that was once used for storage, and turn it into a place for where fragrance-type products will be showcased and sold. Ed Burstell, Liberty's buying director said,

"We're going to connect two parts of our business, and we will pick up a lot of real estate. Based on its productivity, the fragrance room has now outgrown its space. Productivity per square foot for fragrance is through the roof."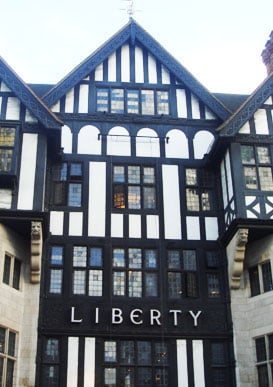 In June, Liberty removed some of the shelves in the beauty floor to allow more natural light to come through. The company is clearly taking a real interest in beauty, as it's one of their best selling departments.
In fact, they're psyched to have just sold a RéVive Youth Recruit Serum, the most expensive beauty item in the store for £900!
The buyers at Liberty will continue to stock old-time favourites like Robert Piguet fragrances, Eve Lom, Nars and Laura Mercier, however, they're also adding on lesser known brands such as Le Métier de Beauté, Oskia, Strange Beautiful nail varnishes and Euoko skincare.
I'm really pumped about this new beauty expansion — how about you?