Lip Products You'll Fall in Love With This Valentine's Day
Lip Products You'll Fall in Love With This Valentine's Day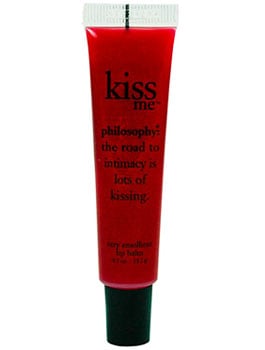 With just three days until Valentine's Day, how much thought have you put into your makeup look for the night? I've always been in love with love, and I can't help but fawn over all of the lipsticks, glosses, balms and stains that not only have cute names, but also help keep your kisser hydrated and soft.
I'm especially excited about this great Kiss Me Red salve from Philosophy (£10) because it's not sticky and even though it's red, the colour comes out incredibly sheer. It has the texture of a nutrient-rich balm, but it packs just enough punch to make you look alive, glowing and ... hard to resist!
Take a peek at this selection of lovey-dovey lip products that I've gathered, and let me know your thoughts in a comment below.