Lipstick Etiquette in Public Places
What Do You Do About Getting Lipstick on Your Drinking Glass?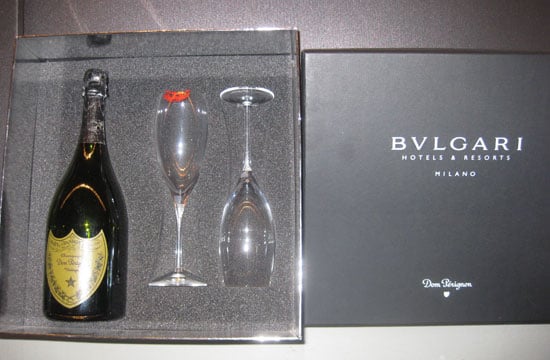 Over the weekend at the ultra-fashionable Bulgari Hotel in Milan, Italy, where bottles of Dom Pérignon clearly flow more readily than water, the company featured a glass imprinted with a giant red lipstick mark with a tongue-in-cheek type of humour. Not only it it urging you to "place your glossy lips here," so that you don't get icky stains on the rest of the glass, but it also looks adorable insinuating that sexy girls who wear red lipstick drink their champagne.
I know that most of you (myself included) feel that applying lipstick at a table or in public should be saved for the loo or somewhere more private, but when you get lipstick on your tea cup, wine glass, or water goblet, how do you handle it?