Liv Tyler Is the New Face of Pantene
Liv Tyler Is the New Face of Pantene Pro-V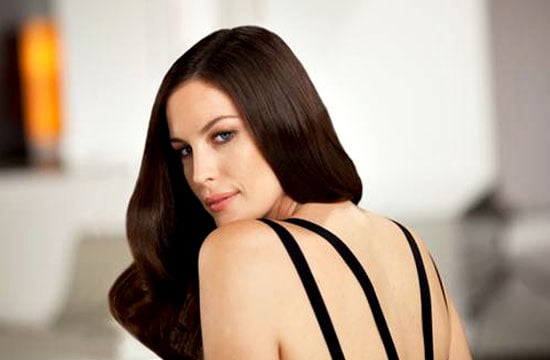 Some gals have all the luck in the beauty department. Just look at the lovely Liv Tyler who is blessed with naturally red lips, piercingly blue eyes, and long legs. As if that's not enough to get her noticed, the model turned actress and mother of one, has just been recognized for her luscious rich brown hair and has signed on as the next UK ambassador for the relaunch of Pantene Pro-V. Other Pantene beauties include Cat Deeley, Eva Mendes, and Shilpa Shetty.
The new Pantene products are appropriately called NEW Pantene and will be available from 1 November. The reformulation has been a seven-year-long project and will include a line called Repair & Protect (recommended for normal to thick hair) that contains technologically advanced ingredients to give hair the best possible result. Liv is as excited about her new role for Pantene. She said,

"I'm really excited about working with Pantene on this new project, especially as I did a Pantene ad back in 1996 when I was 19. I've tried lots of different hair care brands over the years, but Pantene is my favourite as it always leaves my hair looking and feeling really healthy."
Check out a quick glimpse at her commercial from 15 years ago here:
Photo courtesy of PanteneUK