London Fashion Week Catwalk Collaboration Boots No7 Beauty Celebrity Makeup Artist and Fashion Designer Osman Yousefzada
No7's Catwalk Collaboration with Osman Yousefzada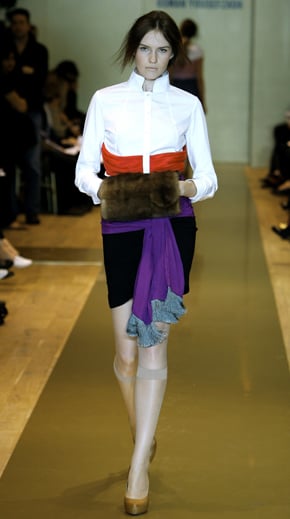 I'm getting super excited about London Fashion Week now, especially as one of my favourite brands, No7, is set to sponsor the catwalk show makeup for hip young designer Osman Yousefzada.
Celebrity makeup artist and No7 creative director Lisa Eldridge, is set to rock the catwalk using the latest skincare and make-up products from the collection and I, for one, can't wait to see the results.
Lisa says "It's really exciting to be working with Osman on the show and I'm sure we'll come up with something that will compliment the collection perfectly, although I can't say too much at this stage. One thing I can reveal is that the look will be built on a flawless base, as I will be using the new Protect & Perfect Foundation."
The new must-have foundation is going to be available in Boots from 8th October so get set for a sell-out success after the frenzy caused by the Protect & Perfect Serum, (£16.75 for 30ml).
Watch this space for an insider report on the catwalk show too, as well as backstage beauty tips on how to re-create that flawless look at home.