Love it or Hate It: Pixie Lott's Fake Tane
Love it or Hate It: Pixie Lott's Fake Tan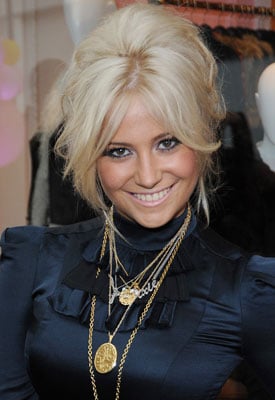 I'm a huge fan of Pixie Lott, so I was excited to see that she was out and about at last night's shopping extravaganza Fashion's Night Out!
Pixie was attending the Juicy Couture party in Mayfair sporting a black satin mini dress and platinum updo.
She looked great! I loved the winged eye makeup and the 1960s style bouffant looked fabulous, although the style press have picked up on her fake tan which appears to be a shade or two darker than her usual natural glow.
Personally, I still thought she looked good. I know I've been guilty of sloshing on fake tan over-enthusiastically before! (Especially when holding on the the remnants of a Summer holiday.)
What do you think of Pixie's tan?