Lucie Jones Beauty
Lucie Jones Loves Washing Her Face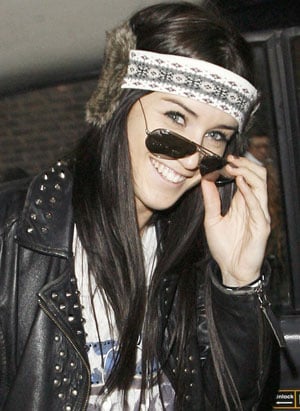 Lucie Jones sounds adorable! I loved her when she was on The X Factor, not only because she has an incredible voice, or because she totally reminds me of Kristin Stewart, but because she just has a special quality that seems to emanate goodness from the inside out.
FabSugarUK was lucky enough to hug her (so cool!) and talk to her about modeling, shoes, Wonderbras and shopping at The Clothes Show earlier this week. FabUK couldn't say enough great things about her.
They also got to dish a little bit about Lucie's beauty habits. To find out about her product must-haves, and her love affair with liquid luminisers from Benefit Cosmetics, just read more.
What are your beauty must haves? One thing that I would say, is that I always take my makeup off properly at night. I don't use wipes, I use a cleanser.
Which cleanser do you use? I don't actually know the name of it because I've just started using it, but it's completely natural, there's nothing preservative in it. it's all just from Mother Earth taking my makeup off my face. It doesn't strip your pores off, it just strips your makeup off and lets your skin breathe — so amazing! I think it's really important that you take your makeup off.
Are there any makeup products that you always use? Benefit Moon Beam and High Beam. I always have that with me. No matter how tired you are, if you're hungover or whatever they make your face look good.