Lupita Nyong'o Releasing Children's Book About Beauty
Lupita Nyong'o's New Book Teaches Girls of Colour to "Walk With Joy in Their Own Skin"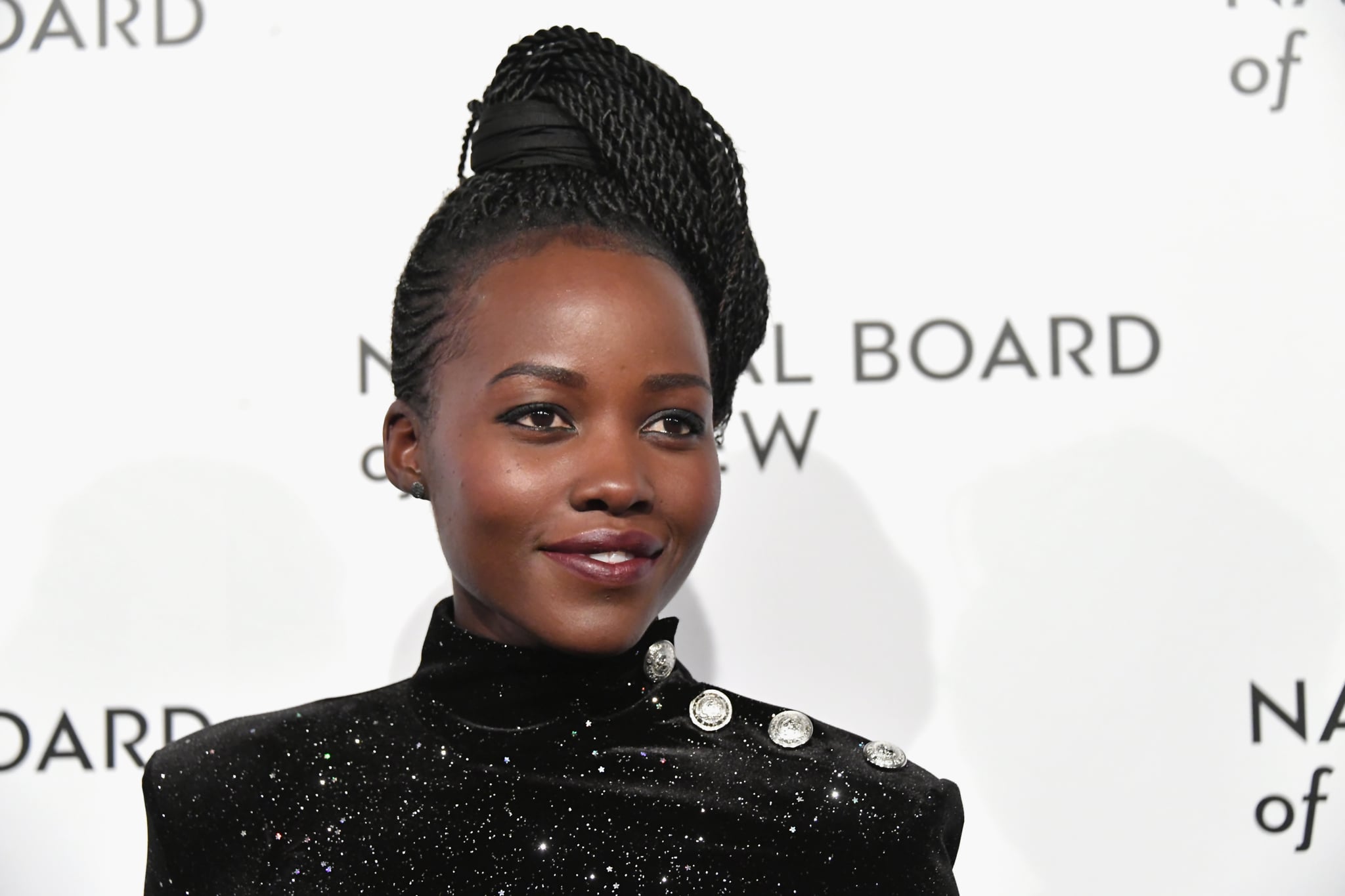 Lupita Nyong'o has always been an absolute beauty icon in our eyes, but her latest move is making us look up to her even more than we already did. The Black Panther star announced that she's releasing her very own children's book titled Sulwe, which translates to "star" in her native language of Luo. The animated picture book will aim to teach kids between the ages of 5 and 7 an empowering lesson about self-love and beauty, according to The New York Times.
"Sulwe is a dark skinned girl who goes on a starry-eyed adventure, and awakens with a reimagined sense of beauty," Lupita explained in an Instagram post about her upcoming book. "She encounters lessons that we learn as children and spend our lives unlearning." She also noted how although the book is technically made for "the little ones," she hopes it serves as "an inspiration for everyone to walk with joy in their own skin."
Through the years, the Oscar-winning Kenyan-Mexican actress has been very vocal about how she struggled with her own self-image while growing up. During an iconic and heartfelt speech at the Essence Black Women in Hollywood Luncheon back in 2017, she powerfully spoke about the beauty of being dark skinned. Lupita recalled feeling "unbeautiful" because she was "teased and taunted" about her "night-shaded skin" as a child. Later on, she realised that "beauty was not a thing that I could acquire or consume; it was something that I just had to be," she said during the speech.
More recently, Lupita unabashedly called out Grazia magazine for altering the natural texture of her hair in the cover photo. "I embrace my natural heritage and despite having grown up thinking light skin and straight, silky hair were the standards of beauty, I now know that my dark skin and kinky, coily hair are beautiful too," she wrote on Instagram while explaining her disappointment with the publication's move. "Being featured on the cover of a magazine fulfills me as it is an opportunity to show other dark, kinky-haired people, and particularly our children, that they are beautiful just the way they are."
Sulwe will hit shelves in January 2019, and we already can't wait to snag our own copy!