MAC Prep + Prime Natural Radiance Base Review
A Makeup Artist Introduced Me to This Life-Changing Primer, and I'm Never Going Back
As POPSUGAR editors, we independently select and write about stuff we love and think you'll like too. If you buy a product we have recommended, we may receive affiliate commission, which in turn supports our work.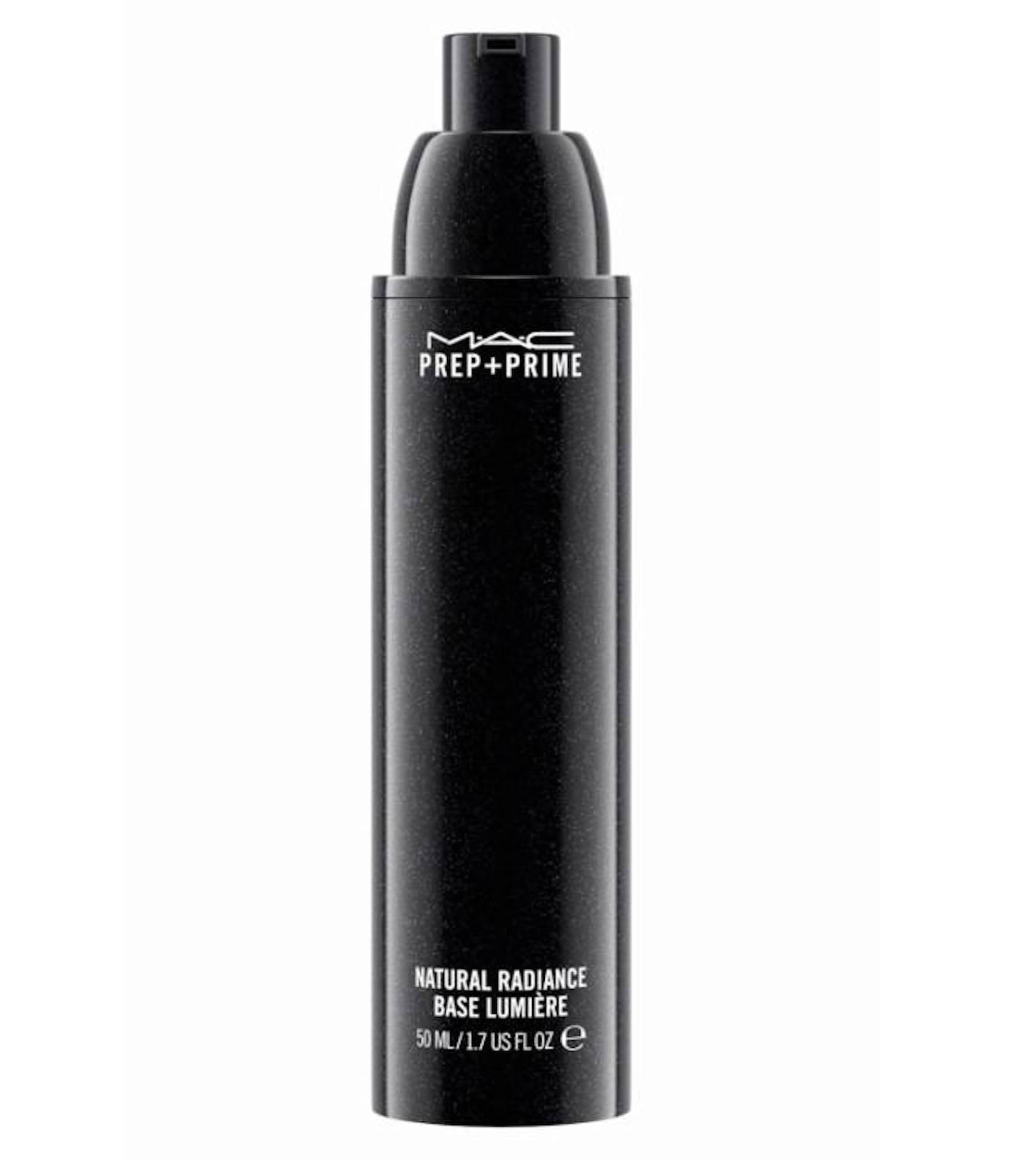 For a long time, I wasn't a primer believer. I thought the extra step everyone was adding to their beauty routines was just BS. The primers I had previously used made my skin slippery and greasy. But when a makeup artist introduced me to MAC Prep + Prime Natural Radiance Base (£30), my mind totally changed. She applied it to my face before putting on my makeup, and it kept everything in place for a solid 12 hours.
This particular primer is a silky gel emulsion with a subtle, shimmery finish. I put one pump on the back of my hand, and apply it to my face with my fingers. I then allow it to dry for about two minutes before I start putting on my foundation. This formula fills my pores, giving me a smooth complexion before I get on with the rest of my makeup routine. I love the texture — it feels more like a moisturiser than the slick, plastic-like texture of many other primers.
Besides keeping my foundation and cover-up in place, this primer also gives me a subtle luminosity that no other product properly provides; it's the pearl powder that is mixed into the formula. The radiance base is loaded with vitamins E and C that protect your complexion with antioxidants. It also includes caffeine, which calms your skin. I have noticed that my face is less dry and uneven since using this primer. Basically, it's a godsend.
If you're looking for a primer that's worth every penny, consider this MAC option. I am all for affordable beauty, but this product is a splurge I feel good about investing in. Try it for yourself.