MAC Pro LipMix
Psst! I've Got a Beauty Secret from the Pros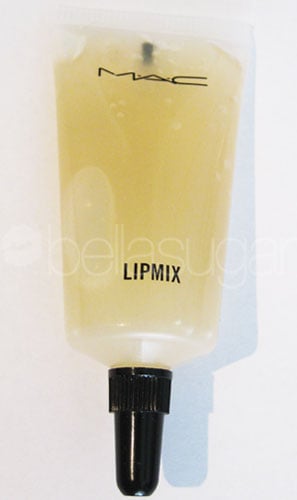 Being in the beauty biz for this long, I thought that I'd heard just about every makeup tip and trick out there, but as it turns out, I'm still able to be stumped. Upon meeting with one of the lovely MAC public relations girls, she told me about a little product called MAC LipMix that makeup artists constantly use in editorial and fashion shows.
Naturally, my intrigue was peaked and she sent me a sample to play with! LipMix works as base. It's clear, creamy, and glossy, and it basically allows you to blend it with any pigment that you like to create your own colour. What's great is that it's totally customisable and is a fun way to be able to match your lips, eyes and cheeks if you like.
So far, the only drawback I've found is that it has a bit of a gluey smell, so if you're going to mix it with something, perhaps choose a scented pigment! Lipmix has become so popular with the pros that it's now available in three colours (not clear unfortunately) online for the masses selling for £9.50 each. If you're looking for clear (or other colours and textures), then you'll have to hit up the Soho London store where you can find it in stock. Do you have any secret weapon products to tell us about?