MAC Shaped Glitter Pigments Out March 2018
MAC Will Launch Star- and Heart-Shaped Glitter Pigments That Are So Cute, We Can't Hang
As POPSUGAR editors, we independently select and write about stuff we love and think you'll like too. If you buy a product we have recommended, we may receive affiliate commission, which in turn supports our work.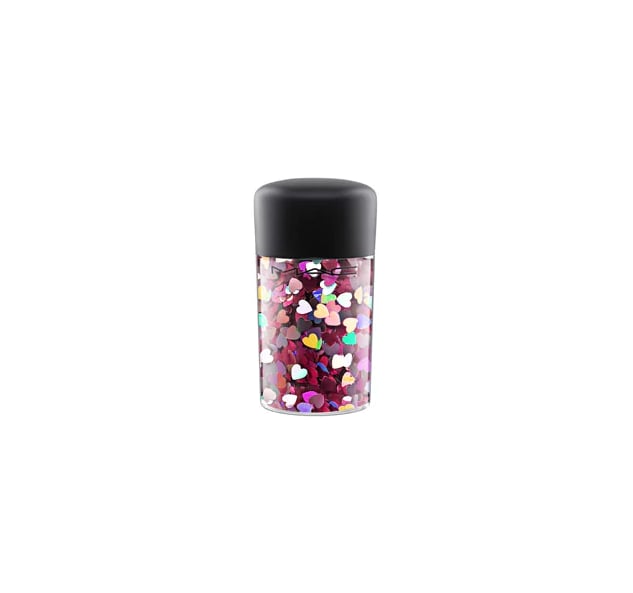 You may think that cosmetic glitter is perfection in a plastic bottle and cannot get any better. Well, sometimes life surprises us. That's because MAC took its ever-popular Glitter Pigments ($22) and made the sparkle into fun shapes. Warning: these new releases are so cute, you might hurt yourself in the happy dance that's bound to ensue after seeing them.
Hot off the heels of releasing an iridescent glitter, the brand is at it again with a heart- and star-stamped iteration. This news was first scooped via an Instagram post by MAC Global Senior Artist Dominic Skinner. He wrote that the pigments are available exclusively in stores and on the brand's site.
The silver star pigment basically looks like those stickers you'd get if you were good in elementary school, and we'd gladly apply those to make any going-out eye look really pop. (Heck, we'd probably wear it on a standard Starbucks run, it's so cute.) The celestial option's fraternal twin, the heart-shaped glitter, is a great way to channel this season's trendy bubblegum-pink hue.
So go ahead, turn yourself into a human arts and crafts project with this gorgeous glitter!