MAC Stores Launch Magic Mirrors ModiFace
MAC Stores Are Launching Magic Mirrors That Let You Virtually "Try on" Makeup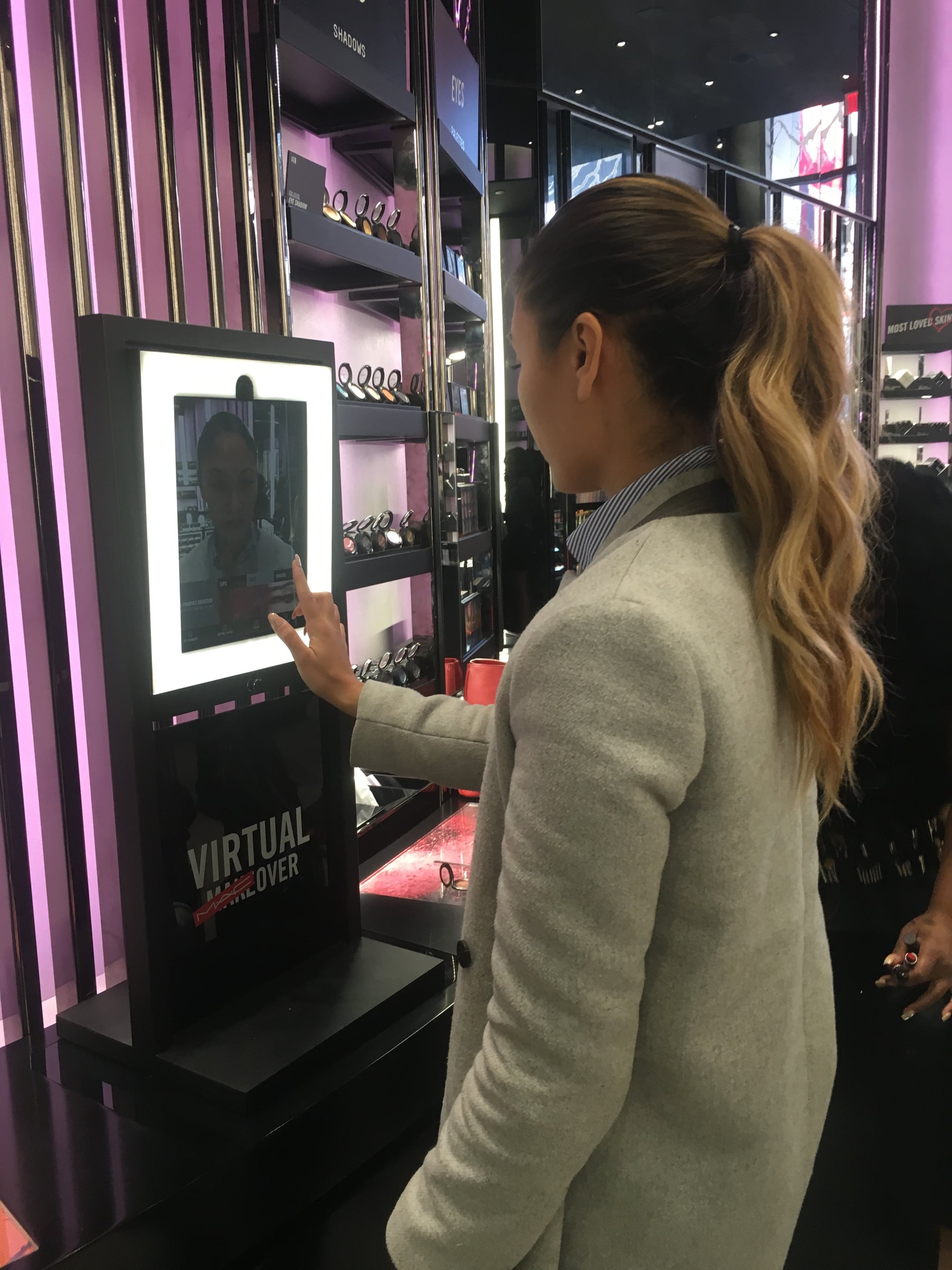 We don't need to tell you how sketchy trying in-store makeup samples can be — you've heard the horror stories. But, if you want to see what a new shade looks like on your face and not just on the shelf, what are you supposed to do? MAC has a genius solution that's coming to stores near you.
Announced on Thursday, MAC stores will feature ModiFace-powered "magic" mirrors that use augmented reality to let you virtually try on products. To start, the mirrors will include 29 eye looks. The technology behind the mirrors is pretty damn impressive: the looks come out ultra realistic because they're "mapped" to your face 30 times per second (read: it moulds to all your facial features down to a fraction of a pixel). So, if you're curious about trying any of the 45 shades of MAC pigments without resorting to using up an entire bag of makeup remover wipes, you're set.
"We believe this will be a game changing addition to our stores," said Tim Tareco, MAC's SVP of Global Creative, Visual Merchandising + Store Design.
While MAC stores in the US are being outfitted with these mirrors now, the global MAC stores can expect them throughout early 2018. Welcome to the future, y'all.