MUA Fire Vixen Palette Review
This Palette Gives You Summer Heat For Just £5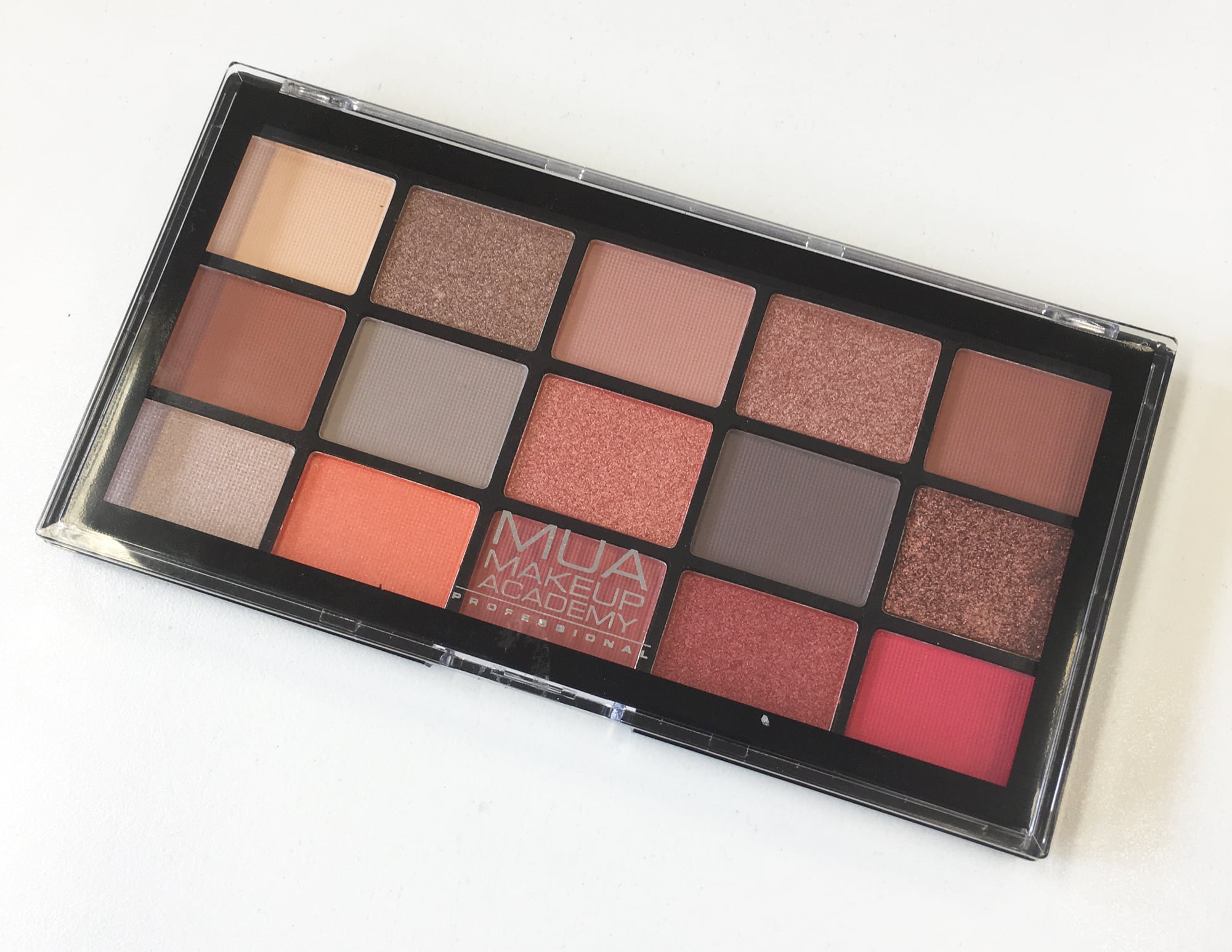 The success of palettes like Urban Decay's Naked Heat have put bold eye-shadow looks featuring pink/red tones, bronze, orange, and rose gold firmly in the beauty spotlight. Unsurprisingly, every brand worth its salt has come up with some kind of fire-inspired palette in recent months, meaning there's something to indulge in at every price point.
One of the best bargains is MUA's incredible Fire Vixen palette. At only £5, it is the perfect way to dip your toes into this trend if you're insure if the fiery hues will suit you. Let's take a closer look at what you get for a fiver.
Featuring 16 shades, a combination of matte and shimmer in everything from banana to fuchsia, the colour combinations with this set are endless, and I was also surprised at the colour payoff. The matte pink and orange in particular swatched beautifully with just a couple of swipes. Here are some of the bolder mattes on the skin.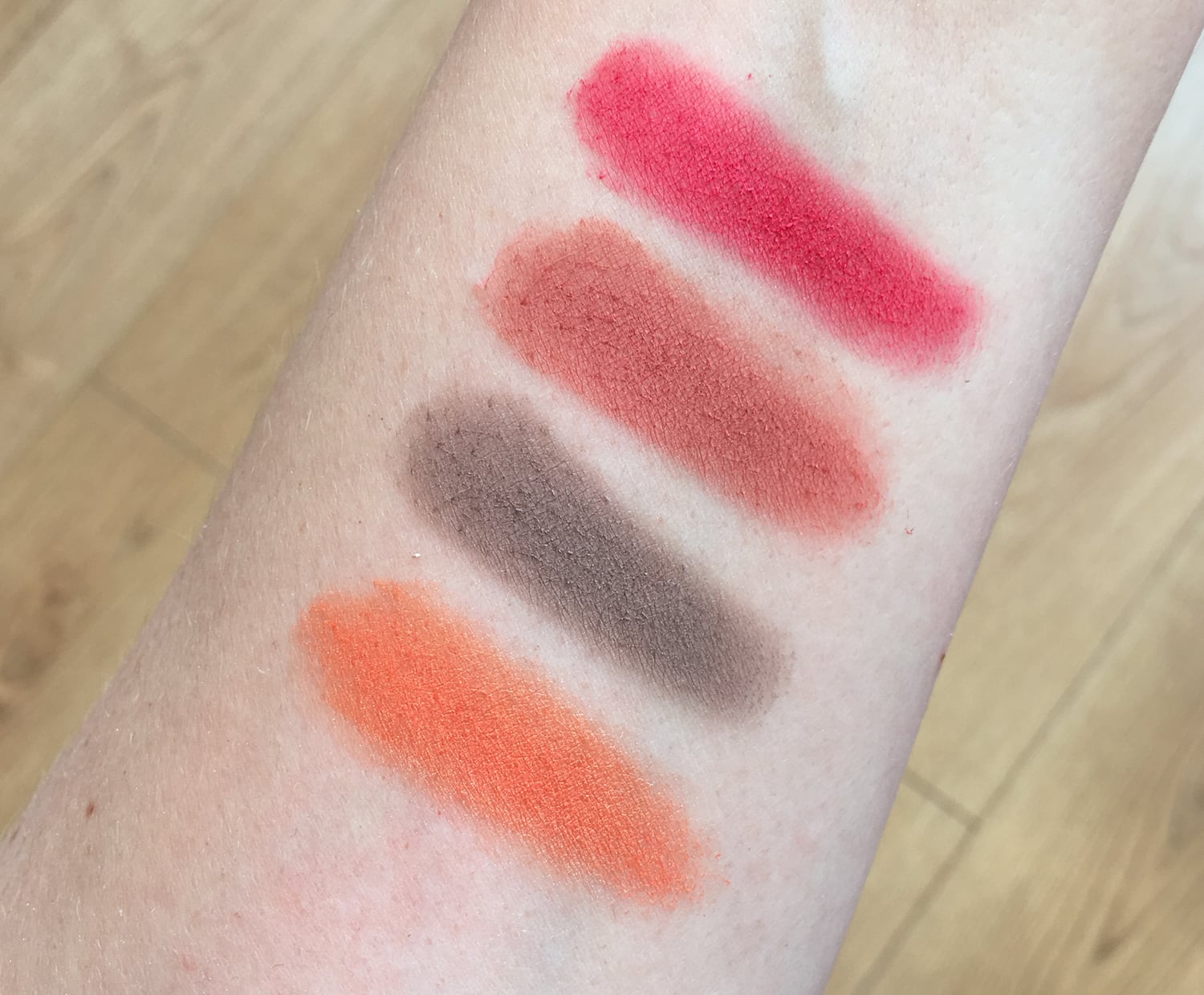 The shimmers (or "high pearl" as the brand calls them) live up to their name with plenty of light-reflecting pigments. The orange gold at the centre of the palette (bottom on the swatch) and the red-bronze shade second from bottom right (top of the swatch) have particularly good colour payoff and a lot less fallout than I was expecting, though all the shadows are fairly soft and crumbly, so consider a primer, and go easy as you're swiping away with your brush.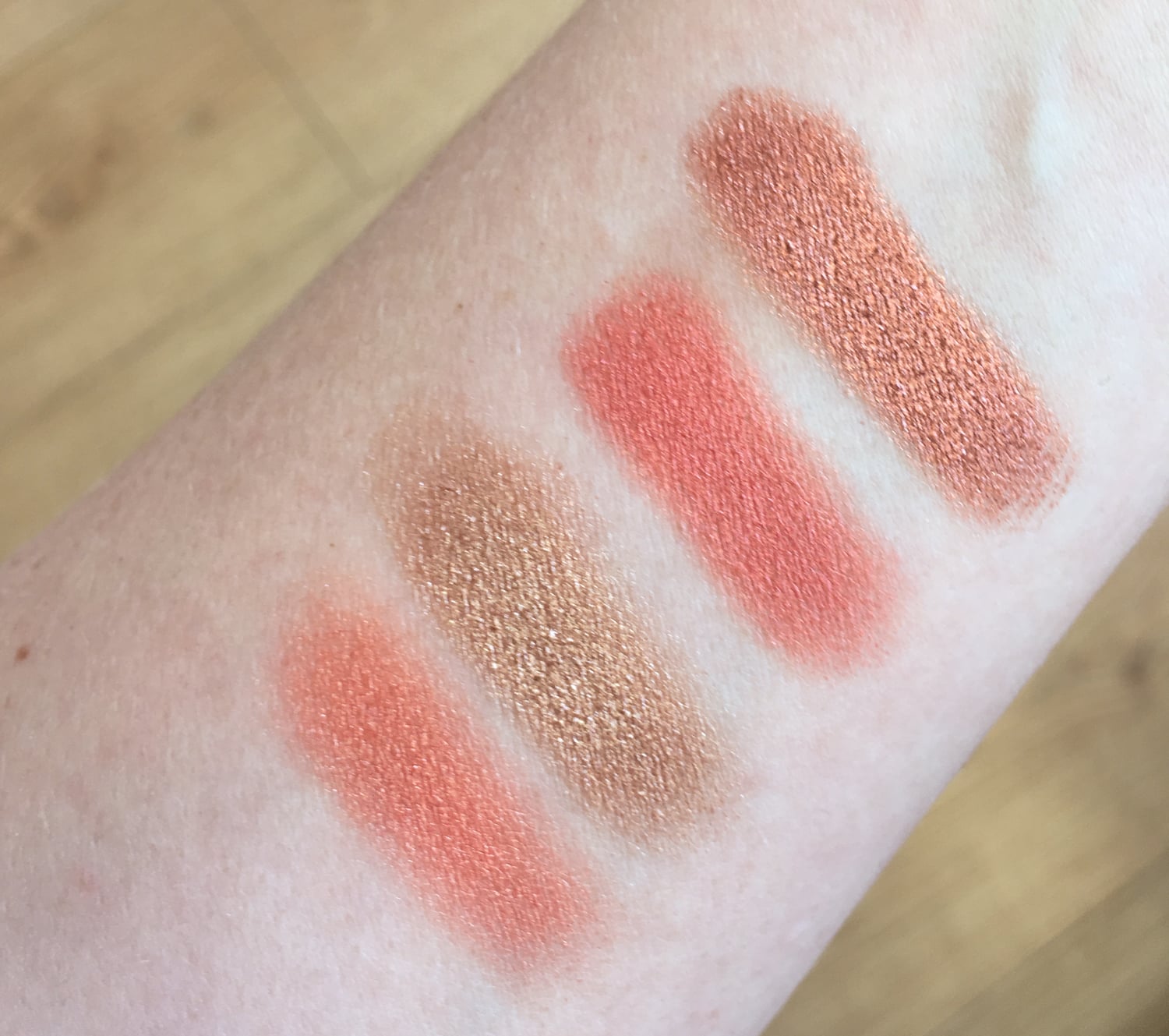 Overall, for such a good price you really can't go wrong with this palette. I love that each shade is genuinely different from the next: even those that look similar in the pan look different once they're applied to the skin. Though I have a feeling the shimmers would wear down much quicker than some of the more basic matte shades (like the greys), having those contrasting hues to build up interesting looks is a bonus.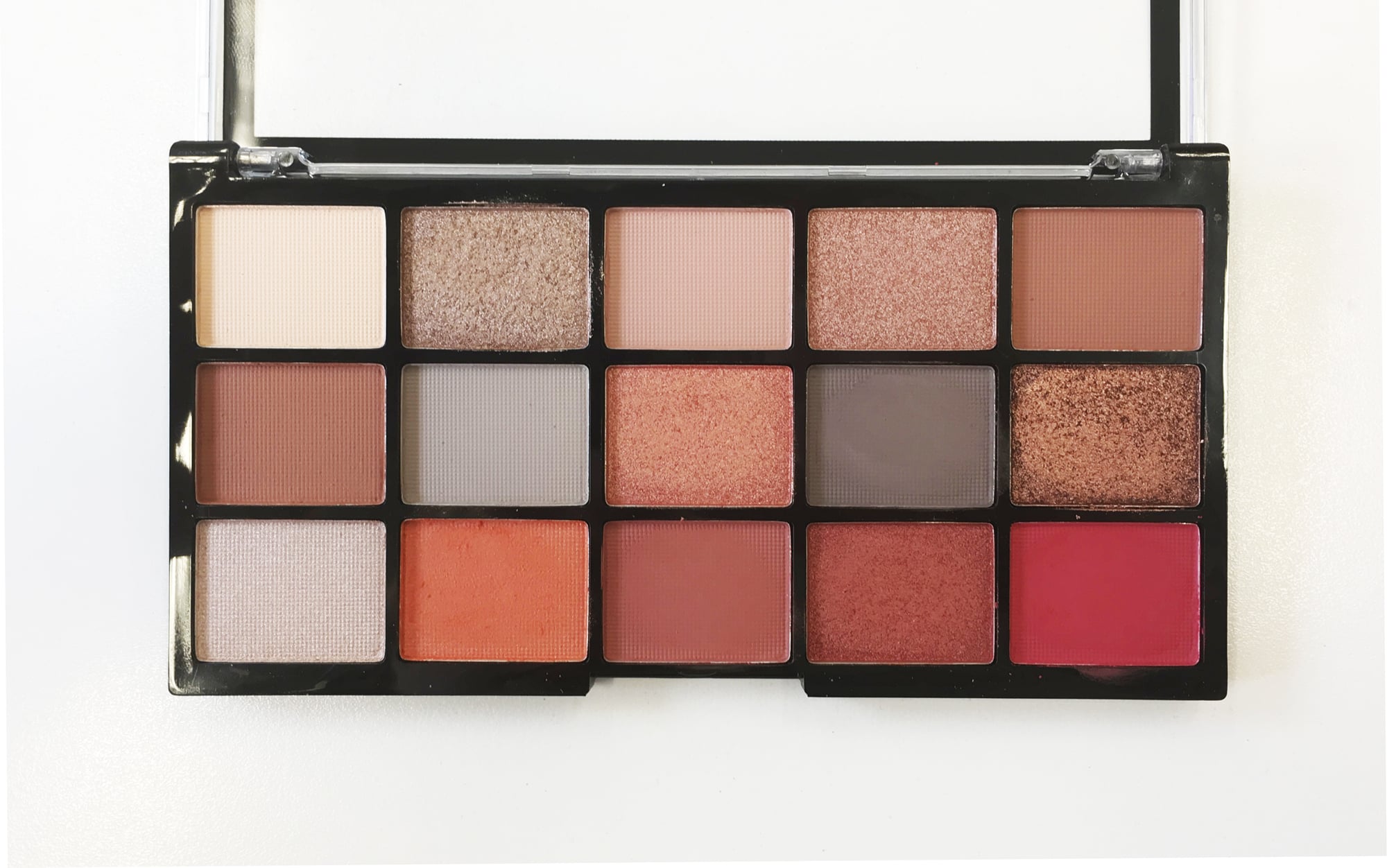 MUA Pro Eyeshadow Palette Fire Vixen (£5)
Image Source: POPSUGAR Photography / Gemma Cartwright