Macadamia Natural Oil Flawless Cleansing Conditioner Review
The Wonder Product That's Revolutionised My Haircare Routine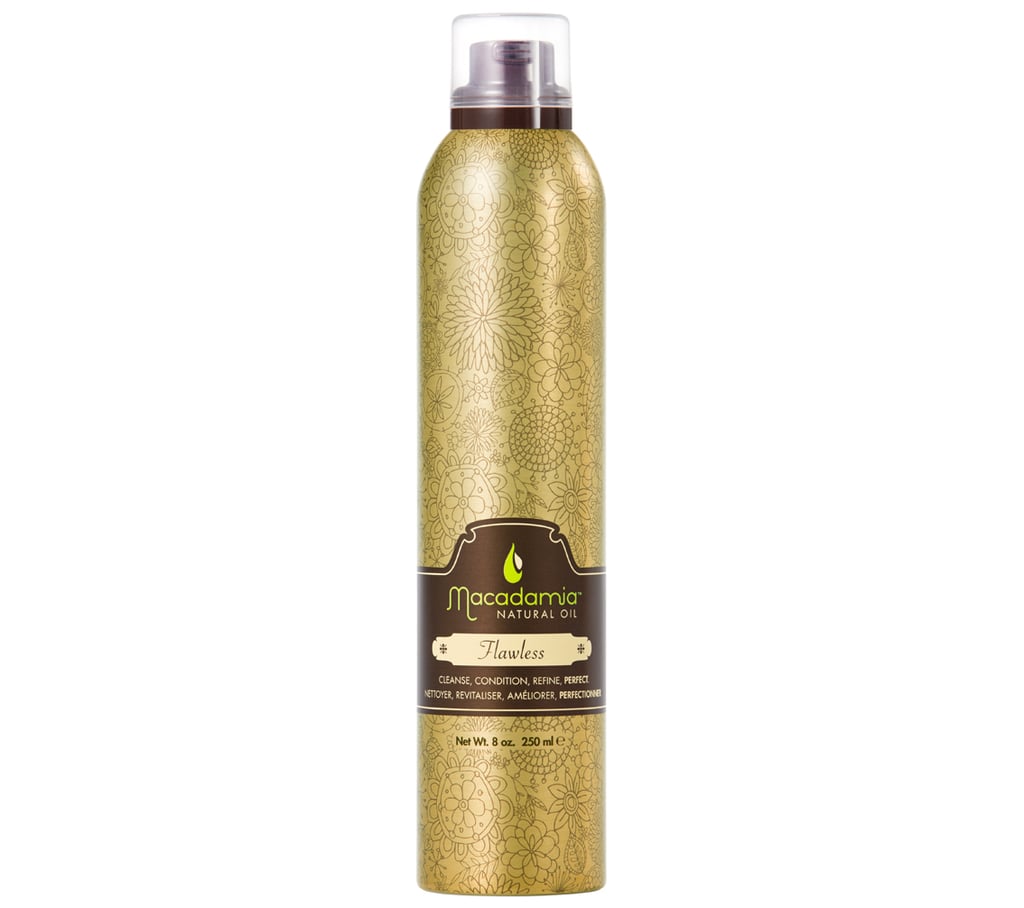 Multipurpose hair products usually send me running in the opposite direction. My thick, colour-treated hair needs a lot of TLC, and most hybrid formulas leave me with flat, dull, tangled hair. That was until I discovered Macadamia Natural Oil Flawless (£21), a one-stop cleanser, conditioner, detangler, and styling aid, which also claims to reduce drying time.
Using it feels very strange at first. It doesn't lather but has a consistency a little like shaving foam. I was incredibly sceptical on trying it, especially as the formula is so rich in oils and glycerin, and washing without lather is such an alien concept. Would it really remove dirt and grease as well as conditioning? I was convinced I'd have to jump straight back in the shower with my shampoo, but as I combed through my damp hair, I started to wonder if this really was a miracle worker. After working this through the hair, leaving it to work for a minute or two, then rinsing, the comb went through with ease, there were no tangles, and the hair felt soft and smooth. As I blow-dried, I could quickly tell the roots were clean, and the oil-based formula did indeed seem to wick away moisture quicker, knocking a few minutes off drying time (though perhaps not the alleged 40 percent).
The results after drying sold me on this product completely. Usually my styling routine requires shampoo, conditioner, oil, and serum at a minimum. I didn't use anything else except Flawless in my test wash, and my hair ended up soft, straight, and shiny, with just enough body to stop it from looking flat. Now I've been using it for a while, I team it with a little of the matching healing oil, just on the ends. Flawless is something of a revelation — not only does it halve my time spent in the shower (good news for my water bill), but it also reduces the need for loads of other products. I'm already stocking up for holidays, last-minute nights out, and those inevitable mornings when I sleep straight through my alarm!